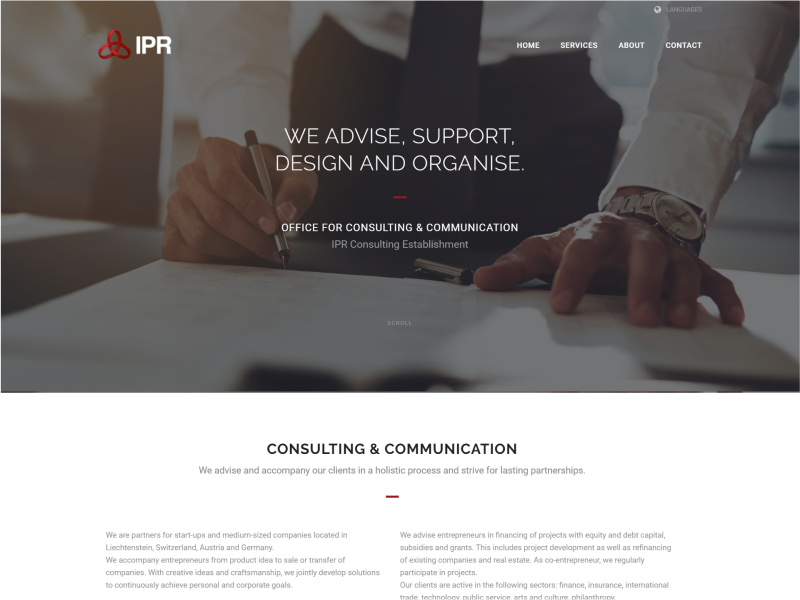 IPR is a partner for start-ups and medium-sized companies located in Liechtenstein, Switzerland, Austria and Germany.
They accompany entrepreneurs from product idea to sale or transfer of companies. With creative ideas and craftsmanship, they jointly develop solutions to continuously achieve personal and corporate goals.
My task was to create a multilingual corporate website, informing it's users about vision, values and services of IPR.
https://ipr.li/en/
Report a problem