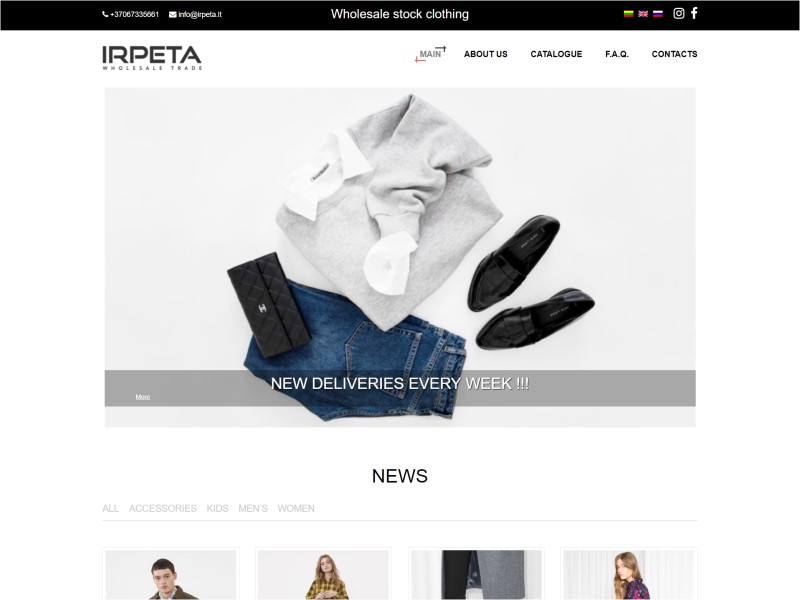 IRPETA is a wholesale company that specializes in stock clothing for men and women.
We supply fashion stock apparel to wholesalers, trading companies, retail stores, e-businesses at a very attractive price. If you are planning to upgrade your already existing assortment, expand your online business, or simply looking for a reliable partner, we can help you.
The company sells clothing all over the world hence a multilingual website is a huge benefit. The website originally in Lithuanian was translated into English and Russian to communicate to clients in their language effectively.
https://www.irpeta.lt/en
How to build a multilingual blog with Toolset
Report a problem