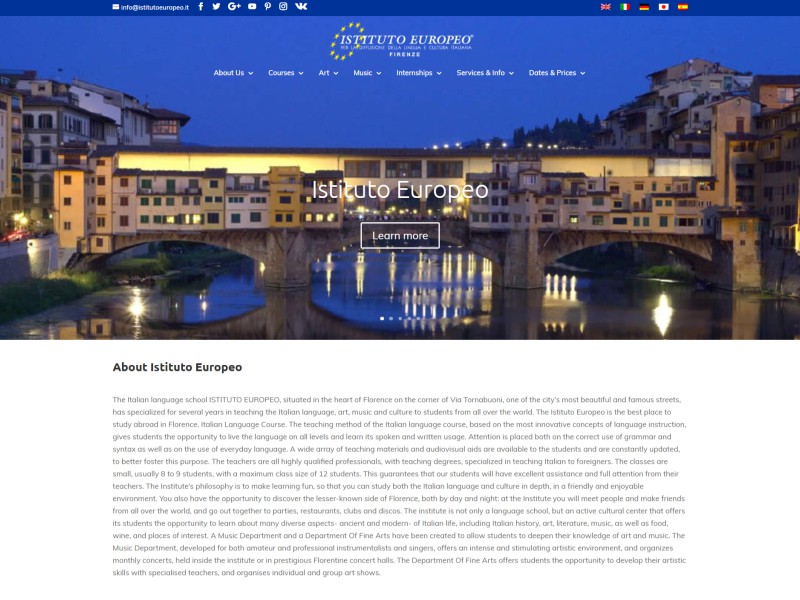 The Italian language school ISTITUTO EUROPEO, situated in the heart of Florence on the corner of Via Tornabuoni, one of the city's most beautiful and famous streets, has specialized for several years in teaching the Italian language, art, music, and culture to students from all over the world. The Istituto Europeo is the best place to study abroad in Florence the Italian Language Course.
The school is opened to international students, hence the need for a multilingual website that is currently available in the most spoken language, namely English, Italian, German, Japanese and Spanish.
https://www.istitutoeuropeo.org/
How to build a multilingual education website with WPML
To build a multilingual education website with Toolset like this one you will need to:
To translate your education website with WPML you will need to
If you are assigning translations you will want to follow the steps above but you will need to send content for translation.
Report a problem