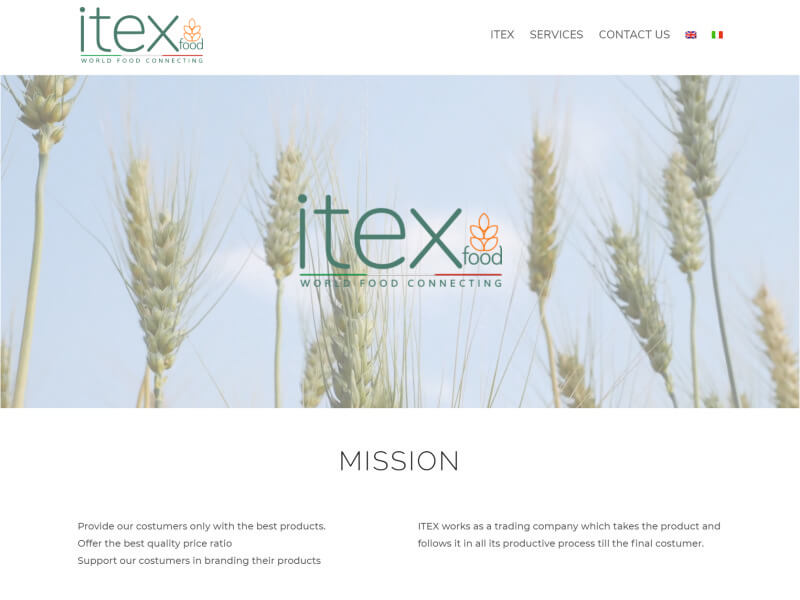 ITEX works as a trading company which takes the product and follows it in all its production process until the final customer.
Our aim is to reach the optimum in the final result. We could be the ideal partner in searching for and developing new markets and new products. Our experience in the world of food, our knowledge of the local products and their production processes, starting from the raw materials together with our network in the world, allow us to give our costumers the best services and the best products.
Being an import-export company is really important have a multilingual website.
https://itex.company
How to build a multilingual brochure website with Toolset and WPML
Report a problem