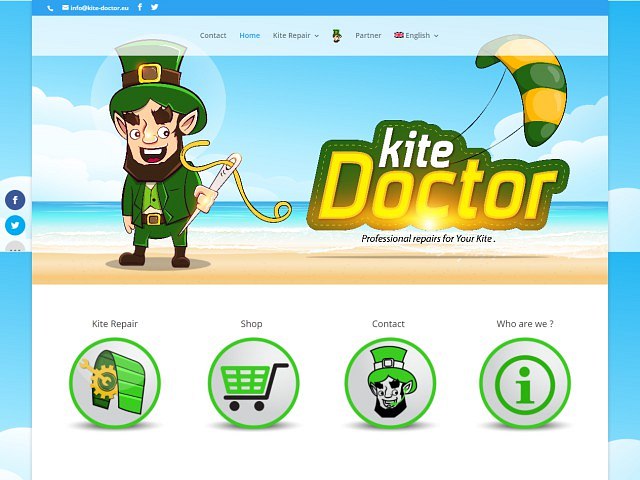 (7 votes, average: 3.86 out of 5)
You need to be a registered member to rate this.
http://www.kite-doctor.eu/?lang=en
Report a problem
Kite-doctor.eu is a repair company targeting kiters who have broken kite and need a professional repair. It is a Europe-wide service, thus their website is available in English, Deutsch, and Italian.