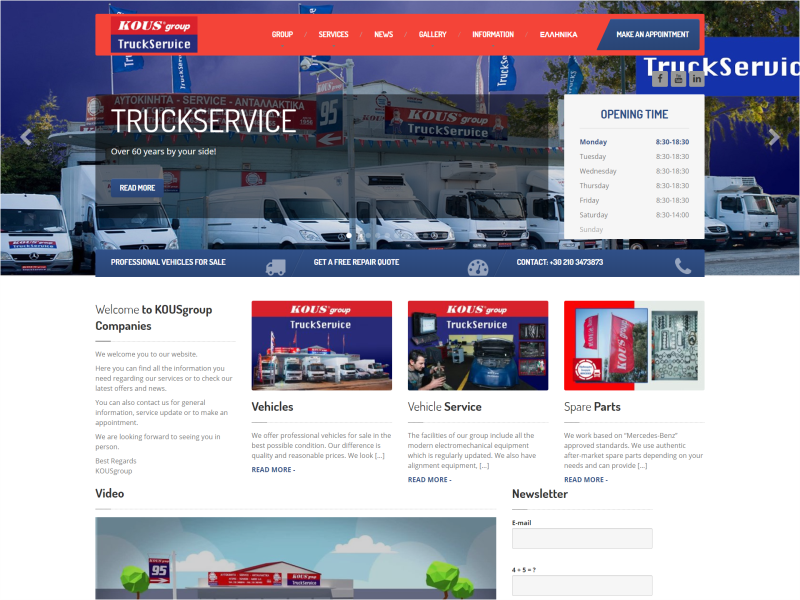 From TruckService KOSTAKIS to KOUSgroup
FOR MORE THAN 60 YEARS BY YOUR SIDE Two Kousioris generations guarantee the best care for your commercial vehicle!
In the field of trucks and commercial vehicles, especially Mercedes, the name Kousioris and the TRUCKSERVICE company has, for over six decades, been synonymous with quality.
The website is targeted worldwide, therefore it needed to be multilingual.
https://kousgroup.gr/en/
How to build a multilingual blog with Toolset
Report a problem