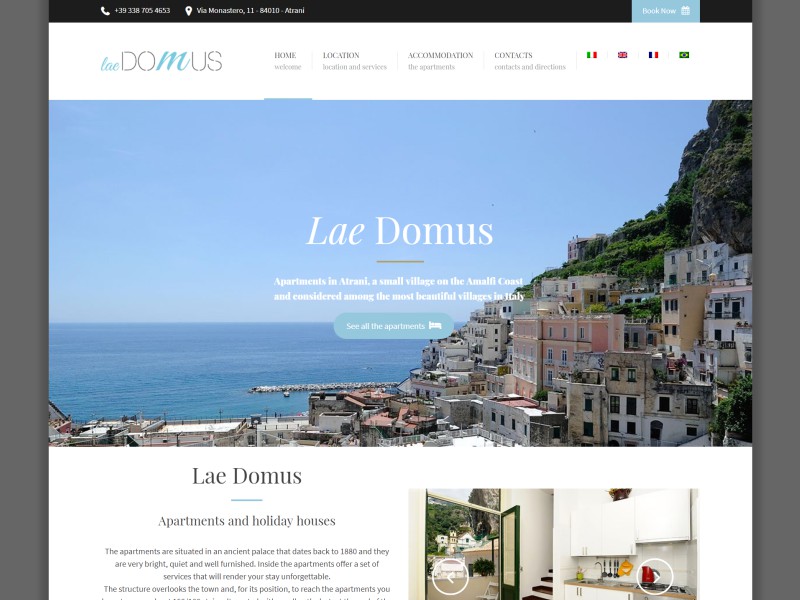 The apartments are situated in an ancient palace that dates back to 1880 and they are very bright, quiet and well furnished. Inside the apartments offer a set of services that will render your stay unforgettable.
The structure overlooks the town and, for its position, to reach the apartments you have to go up about 150/160 stairs alternated with small paths but, at the end of the journey, our Guests will be gratified by the view and by the peacefulness of the place.
The website created for the Lae Domus Apartments in Amalfi is multilingual for international visitors and has a fully responsive fullscreen graphics. There is also a table booking form and information request.
https://www.laedomus.it/en/
How to build a multilingual brochure website with Toolset and WPML
Report a problem