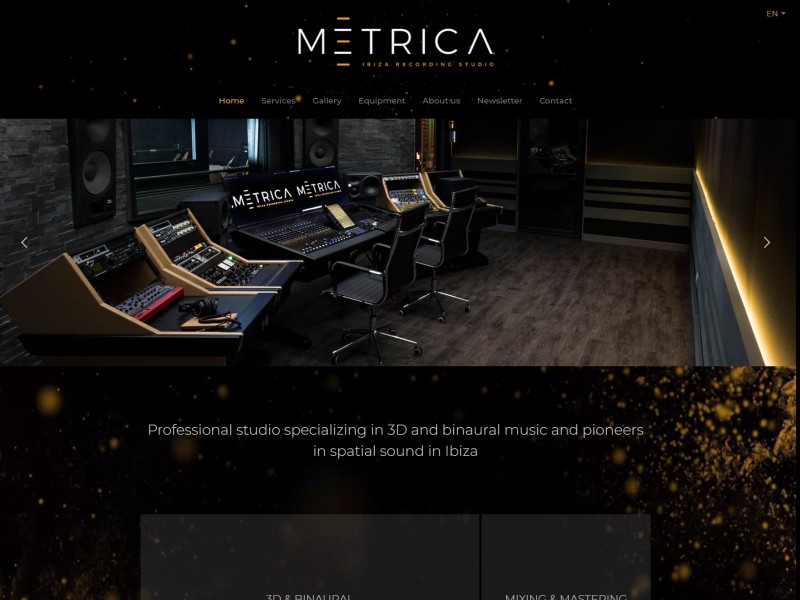 Metrica Recording Studio Ibiza is a Project that was born out of the need to integrate creativity and research to the service of new music recording and playback technology. The Project was born after Javier Ferrer met with the Eurocat research team in 2015. The aim then was to contribute his knowledge as a producer and sound engineer to the development and testing applied to 3D and binaural sound. The vision to create Metrica Recording Studio, the first professional studio in Ibiza capable of working with the highest standards of quality and cutting-edge technology within the sound industry, sprang from this alliance.
Professional studio specializing in 3D and binaural music and pioneers in spatial sound in Ibiza is open to local and international clients, hence the need for having a multilingual website available in English and Spanish.
https://www.metricasound.com/en/
How to build a multilingual brochure website with Toolset and WPML
To build a multilingual brochure website with Toolset you will need to:
To translate your brochure website with WPML you will need to:
If you are assigning translations
You will want to follow the steps above but you will need to send content for translation.
You can find more details on each step within our guide on how to translate a WordPress website.
Report a problem