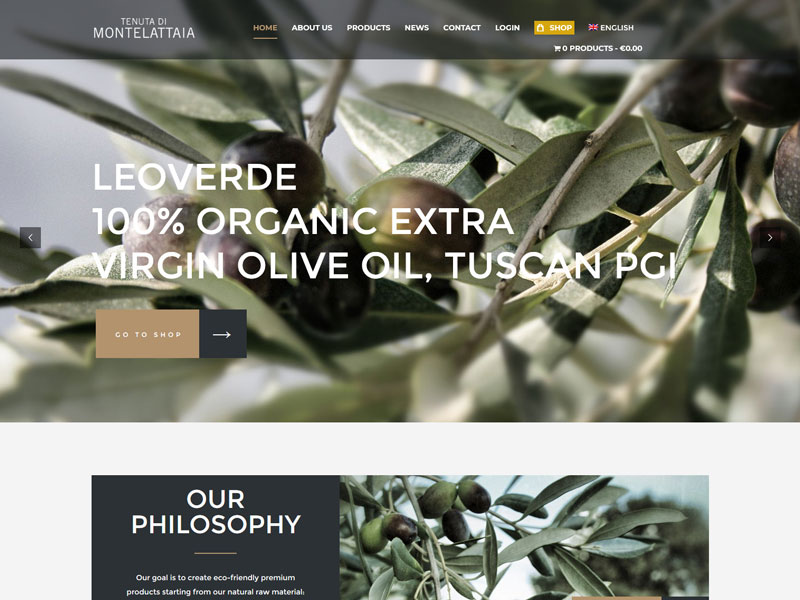 Montelattaia, is a historic estate in the heart of the Tuscan Maremma, located between the sea of Castiglione della Pescaia and the hills of Roccastrada.
A unique territory characterized by a lone hill that rises from the surrounding plains. This particular landscape creates, for climate and ventilation, the ideal environment for the cultivation of the olive tree. This is testified by the 1500 luxuriant olive trees, some millenary, distributed around our hill and on the surrounding fields.
The company sells their products around the world, making it necessary to have a multilingual website for marketing purposes. It is now available in English and Italian languages.
https://www.montelattaia.com/en/
Report a problem