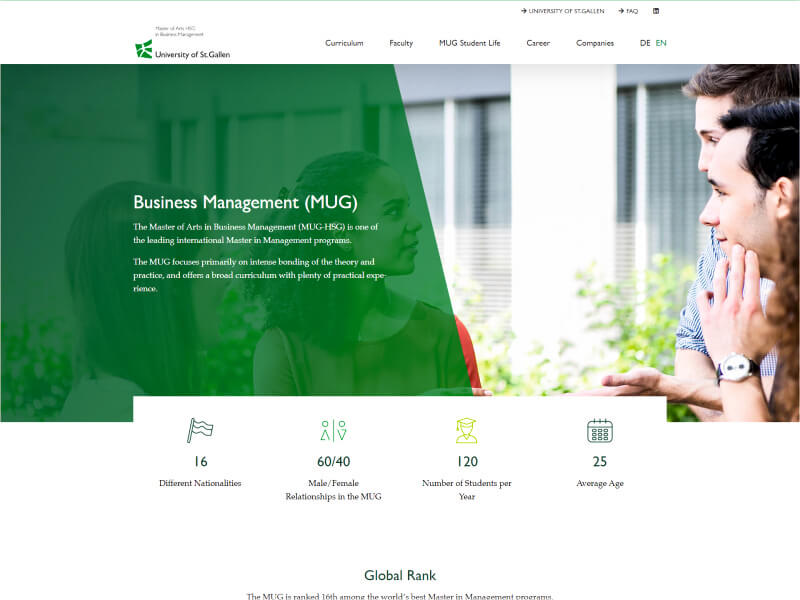 For the Master of Arts in Business Management (MUG-HSG) we were allowed to develop the new online presence. The multilingual website was completely redesigned and programmed in WordPress. Up to now, all information about the Master's degree was a part of the university website, so the possibilities of presenting the characteristics of this award-winning study program to the outside world were limited. With the new solution, all functions and visual ideas of the program management could be implemented.
The Master of Arts in Corporate Management (MUG-HSG) is a study program at the University of St.Gallen.
Students, as well as companies, are now guided to their various goals and informed about the program in a structured way by an attractively designed website.
The courses include German and English subjects as well as exchange semesters, which is why the website was created bilingually.
https://mug.unisg.ch/en/
How to build a multilingual education website with WPML
To build a multilingual education website with Toolset like this one you will need to:
To translate your education website with WPML you will need to
If you are assigning translations you will want to follow the steps above but you will need to send content for translation.
Report a problem