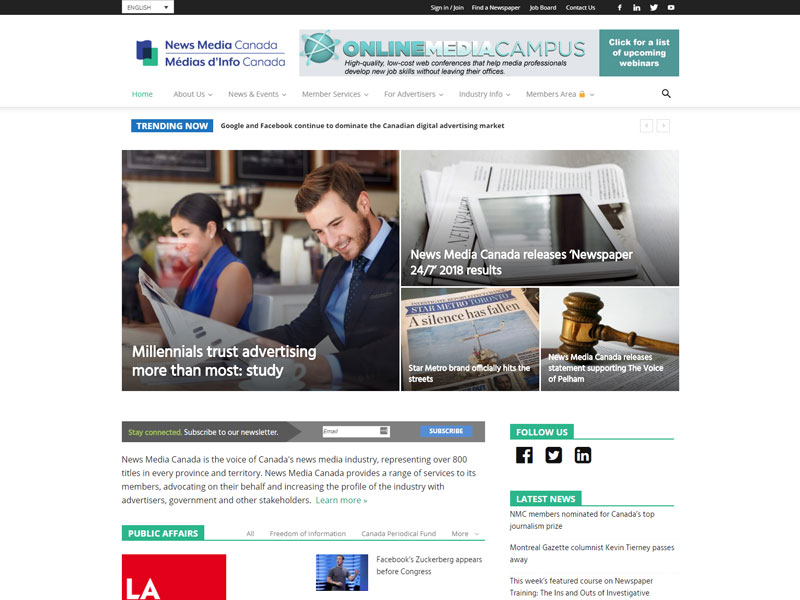 News Media Canada is the voice of Canada's news media industry, representing over 800 titles in every province and territory. News Media Canada provides a range of services to its members, advocating on their behalf and increasing the profile of the industry with advertisers, government and other stakeholders.
The Canadian population speaks two main languages, and this made it necessary to have a multilingual website in French and English languages.
https://nmc-mic.ca/
How to build a multilingual membership website with WPML and Toolset
To build a multilingual membership site like this one with Toolset you will need to:
You can find more information in our guide to creating multilingual memberships sites using Toolset and WPML.
To translate your membership website with WPML you will need to
If you are assigning translations you will want to follow the steps above but you will need to send content for translation.
Report a problem