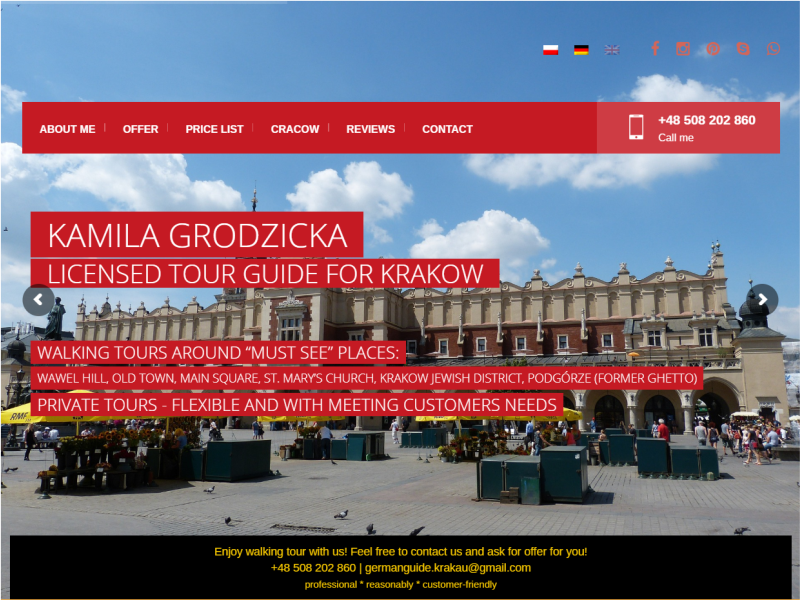 Kamila Grodzicka – Visit Cracow.
"Welcome to Krakow – the most beautiful and charming city in the world ( It's not a joke!). I invite you to visit my city and spend great time with me."
Being a destination point for local and foreign visitors, Kamila's website needed to be multilingual. It is now available in English, Polish and German.
https://city-guide-cracow.com/
How to build a multilingual blog with Toolset
Report a problem