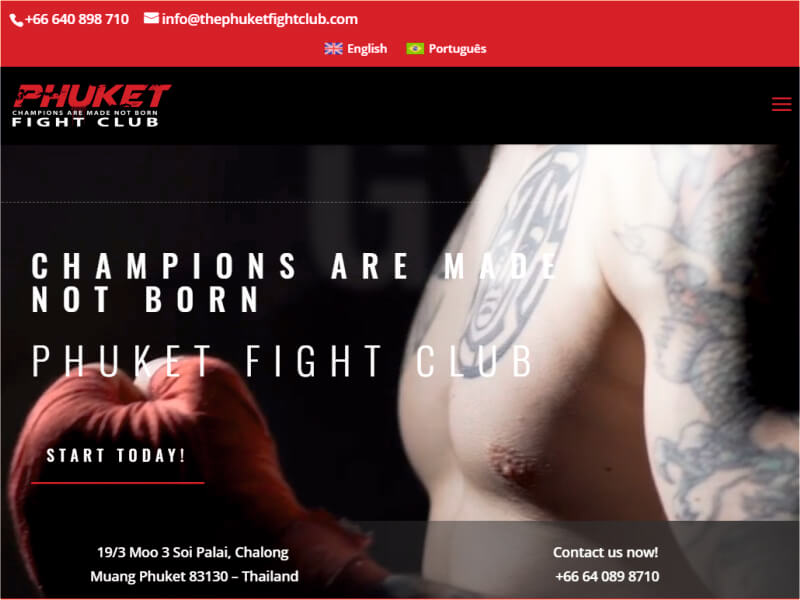 Phuket Fight Club offers traditional Muay Thai training and welcomes all levels of boxers from all over the world; professionals or students alike.
The target of this website are tourists and foreign Muay Thai fighters that would spend a short or long training holiday in Phuket, Thailand.
Muay Thai is also very popular in Brazil thus the request to have the website in 2 languages: English and Portuguese.
https://www.thephuketfightclub.com/
Report a problem