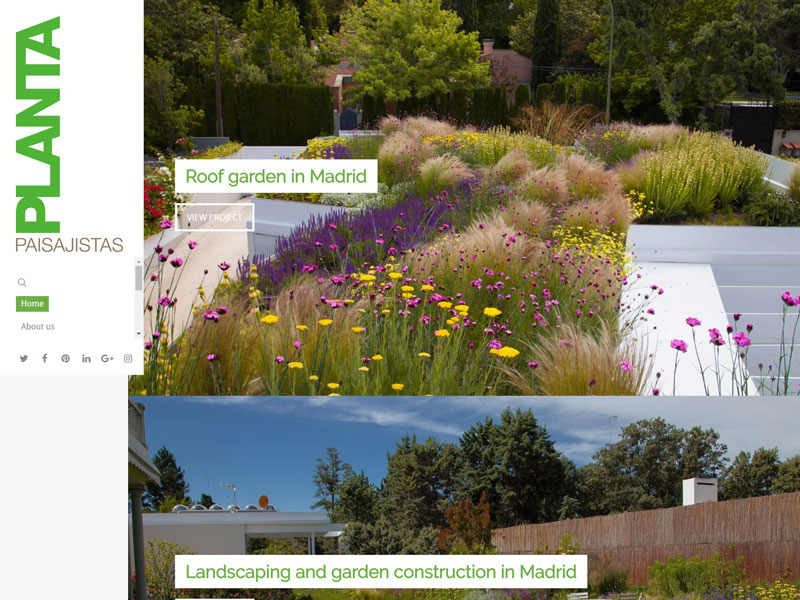 This is a landscaping studio formed by Enriqueta Leon del Olmo and Olmo Rengifo Carreras (member of the AEP). Both studied at the School of Gardening and Landscaping Castillo de Batres (Universidad Camilo José Cela Madrid) and ended in 2006. They began gaining experience in other landscaping studies and companies related to gardening.
In 2009 they founded their company and started working together on maintenance of all types of outdoor spaces. Gradually they were involved in projects of design and construction of green areas. Since then, they focus on developing their vision of landscaping and gardening. Their way of life and their work is linked to the plants, observation, care and admiration.
The company serves local and international residents, businesses which is why it was necessary to have a multilingual website in English and Spanish languages.
http://plantapaisajistas.com/en/
How to build a multilingual blog with Toolset
Report a problem