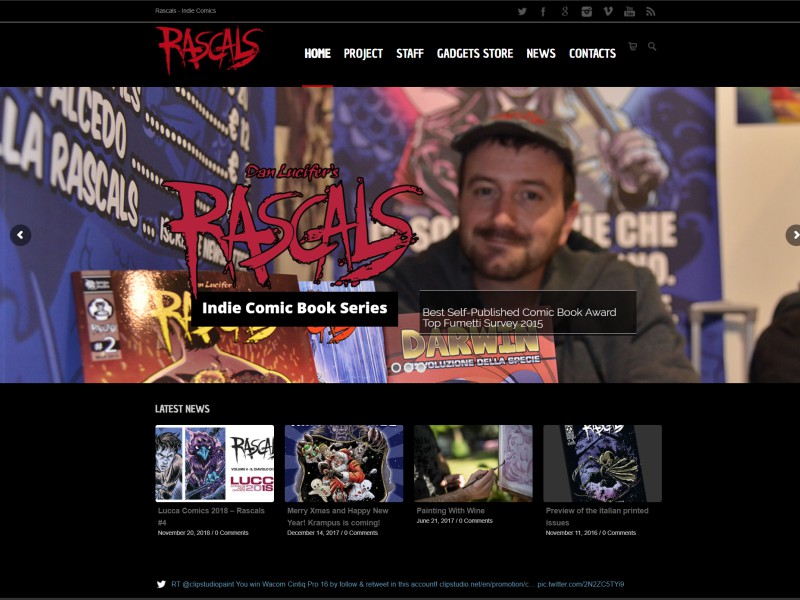 This site features the work of an Italian independent comic book artist. Rascals is written and drawn by Daniele Luciani (Dan Lucifer), who decided to dedicate his time to a project aimed at adult readers after working in the field of children's literature.
The first issue debuted in 2014 and since then you can find us in the main comics conventions in the center and north of Italy.
Indie comics need a worldwide audience to spread their message that's why the website is available both in Italian and English languages.
https://www.rascalscomics.com/en/
Report a problem