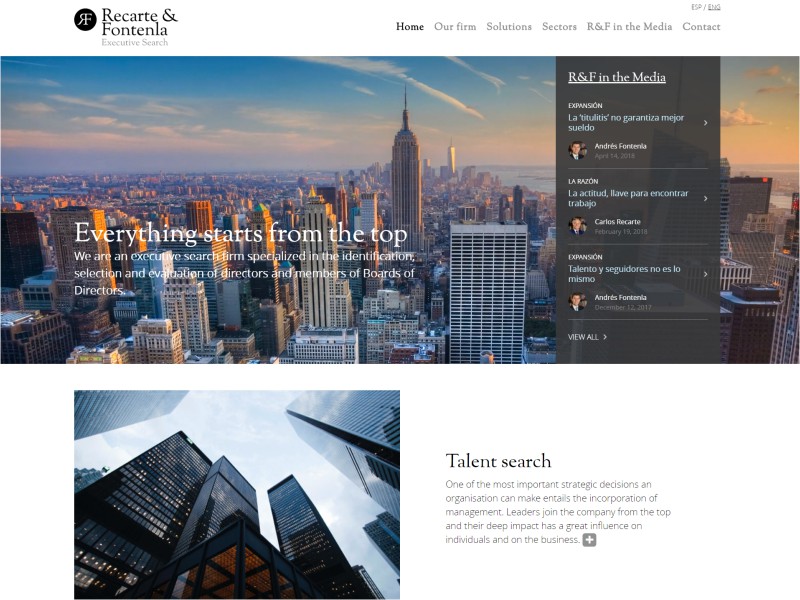 We are an executive search firm specialized in the identification, selection and evaluation of directors and members of Boards of Directors. We also offer consulting solutions in Corporate Governance and Family Business.
Recarte & Fontenla's team of consultants provide a consolidated experience of executive search and evaluation consultancy in different markets and geographies at a national and international level.
A web site for an executive search firm in Spain is available in Spanish and English to offer the services internationally.
https://recarte-fontenla.com/en/
How to build a multilingual brochure website with Toolset and WPML
Report a problem