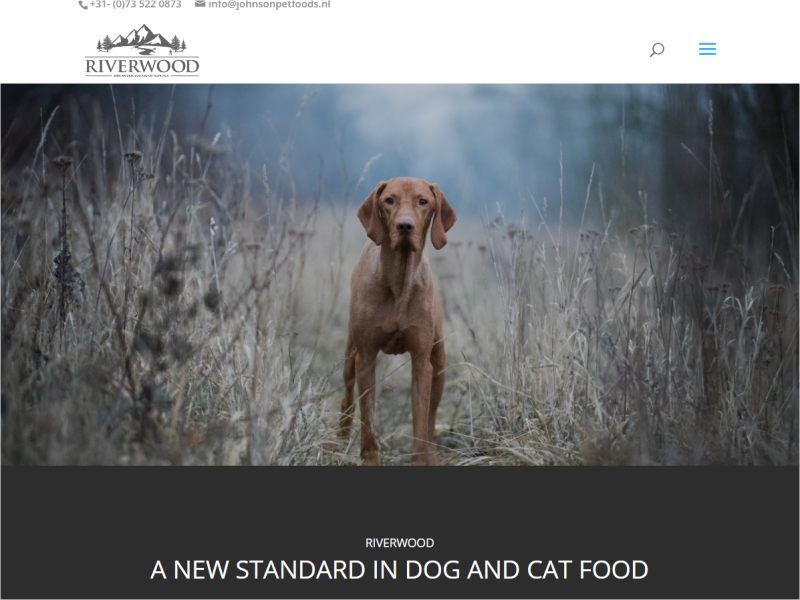 Ultra premium dog & cat food
Riverwood uses all the top ingredients for good pet foods. You will find only the best ingredients in Riverwood.
The target audience is people who want the best for their dogs and/or cats.
The brand is aimed at a worldwide audience, the company is actively signing up distributors in almost every continent. That's why the website needs to be available in multiple languages.
This year (2019) they went to Las Vegas to open up the US market.
https://riverwoodpetfood.com
Report a problem