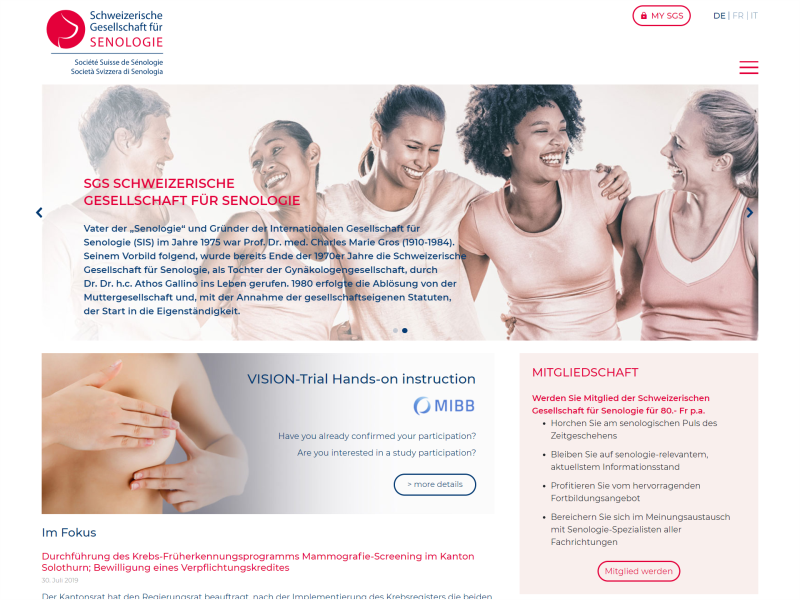 The Swiss Society of Senology is a medical society which informs its members about senology-relevant topics, offers an excellent training program and invites specialists of all disciplines to a regular exchange of views.
Switzerland has four official languages, and the new multilingual website makes all content available to members in German, French and Italian.
https://www.senologie.ch/
How to build a multilingual membership website with WPML and Toolset
To build a multilingual membership site like this one with Toolset you will need to:
You can find more information in our guide to creating multilingual memberships sites using Toolset and WPML.
To translate your membership website with WPML you will need to
If you are assigning translations you will want to follow the steps above but you will need to send content for translation.
Report a problem