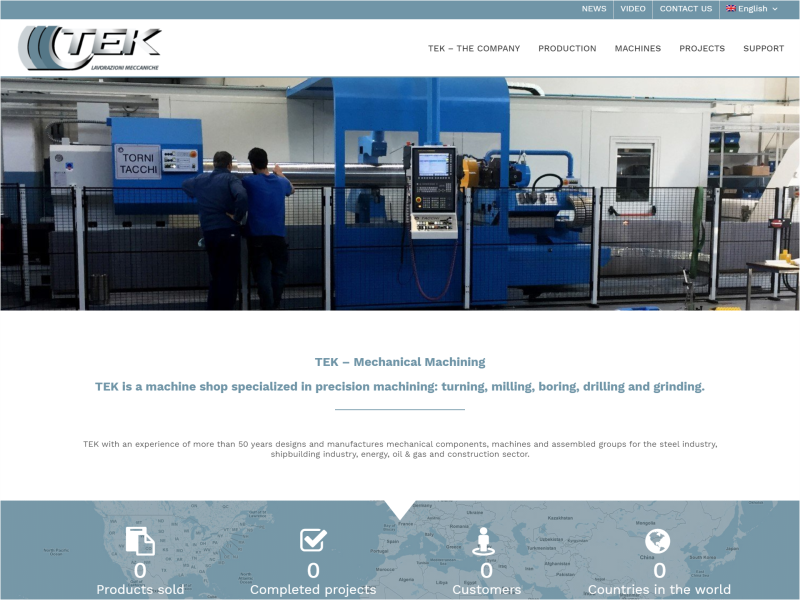 TEK is a mechanical workshop specialized in precision machining: turning, milling, boring, drilling and grinding.
With over 50 years of experience, TEK designs and builds mechanical components, machines and assembled units for the iron and steel, shipbuilding, hydroelectric and oil industries and for large structural works.
With an international market in mind, the site is available in Italian and English.
https://tekofficinemeccaniche.it/en/
How to build a multilingual brochure website with Toolset and WPML
Report a problem