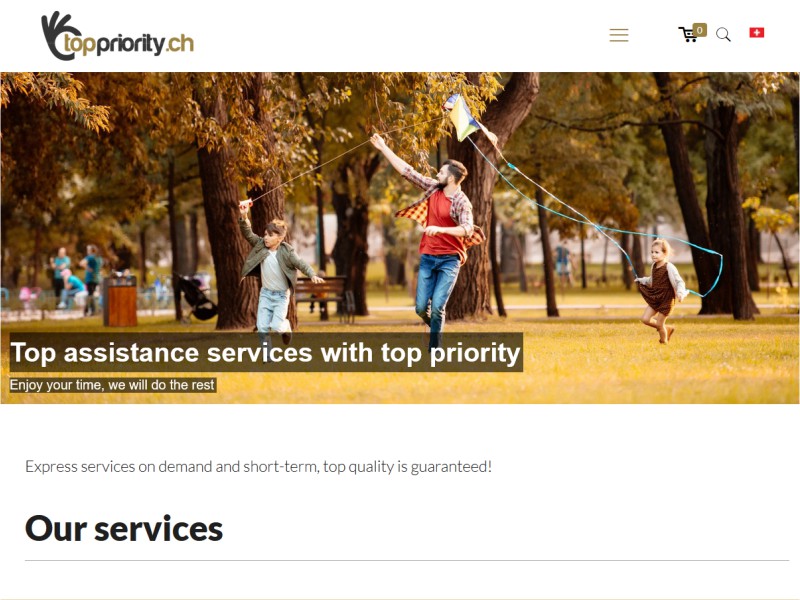 Toppriority is a new company, that has set itself the goal of making your everyday life easier, allowing you to have more free time. We are always there for you, in case you need help with laundry or you would like to get your bathroom and your whole apartment shine again, in case you need help with waste disposal or a handyman's services, in case you need a taxi to the airport, train station or any other destination, as well as food delivery, bringing your car to carwash, MOT Test, tire replacement and back to your place. And many more useful services to make your life easier!
The company is located in Switzerland, and considering the country's cosmopolitan nature, the website needed to be multilingual. Visitors can access it both in German and English languages.
https://toppriority.ch/?lang=en
How to build a multilingual e-commerce website with Toolset and WPML
To build an e-commerce site similar to this one with Toolset and WooCommerce you will need to:
Optional steps
Add a product categories slider
Create front end forms so users can add and edit products using Forms
Display information on store orders and which customers bought a product
You can find more details on each step within our guide to creating an e-commerce WordPress site. We have also created an example of a multilingual shop.
To translate an e-commerce website with WPML you will need to
If you are assigning translations
You will want to follow the steps above but you will need to send content for translation.
Report a problem