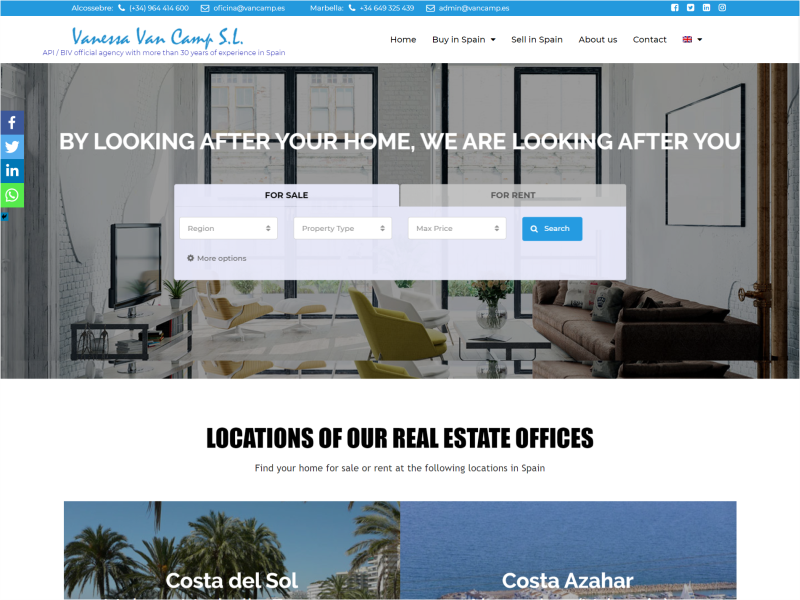 Real Estate Agency portal with Spanish and English languages, backed by WPML.
The agency targets not only potential buyers but also owners of properties in Spain interested in listing their properties for sale or rent. Potential clients come from across the world, thus a multilingual website is a need with more languages to be added in the near future.
Agency collaborates with partners so multilingual  export/import is a must, because  part of the catalog should be updated programmatically.
https://www.spainvancamp.com/en/
Report a problem