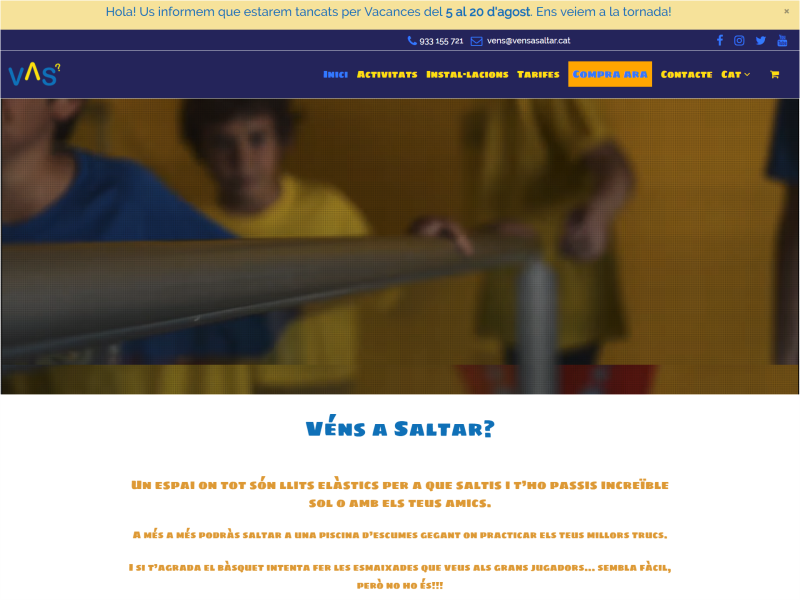 A space where everything is elastic beds so you can jump on and make yourself feel incredible alone or with your friends.
You can also jump into a giant foam pool where you can practice your best tricks.
And if you like basketball you try to make the shotgun that you see to the big players ... it seems easy, but it is not!
Come and compare a stretch bed session with any other sporting activity, you will be surprised by the sport that is made just by jumping.
The website is in Catalan and Spanish because both are the official languages of Barcelona.
https://www.vensasaltar.cat/
How to build a multilingual e-commerce website with Toolset and WPML
To build an e-commerce site similar to this one with Toolset and WooCommerce you will need to:
Optional steps
Add a product categories slider
Create front end forms so users can add and edit products using Forms
Display information on store orders and which customers bought a product
You can find more details on each step within our guide to creating an e-commerce WordPress site. We have also created an example of a multilingual shop.
To translate an e-commerce website with WPML you will need to
If you are assigning translations
You will want to follow the steps above but you will need to send content for translation.
Report a problem