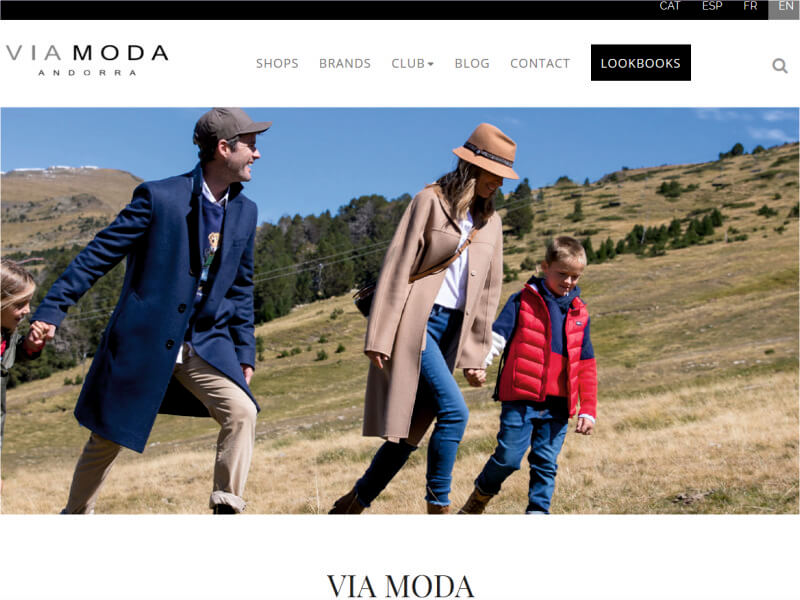 VIA MODA is a group of fashion shops that sells top clothing brands.
The ViaModa group opened its first store in 1968 in Andorra, today they have 27 stores. Each store, with its own identity and style, has a wide variety of brands. At ViaModa, they work to be the leading avant-garde in the distribution of clothing and accessories for women, men and children.
Their clients come from all across Europe necessitating a multilingual website that is currently available in English, Spanish, Catalan and French languages.
https://www.viamoda.ad/
Report a problem