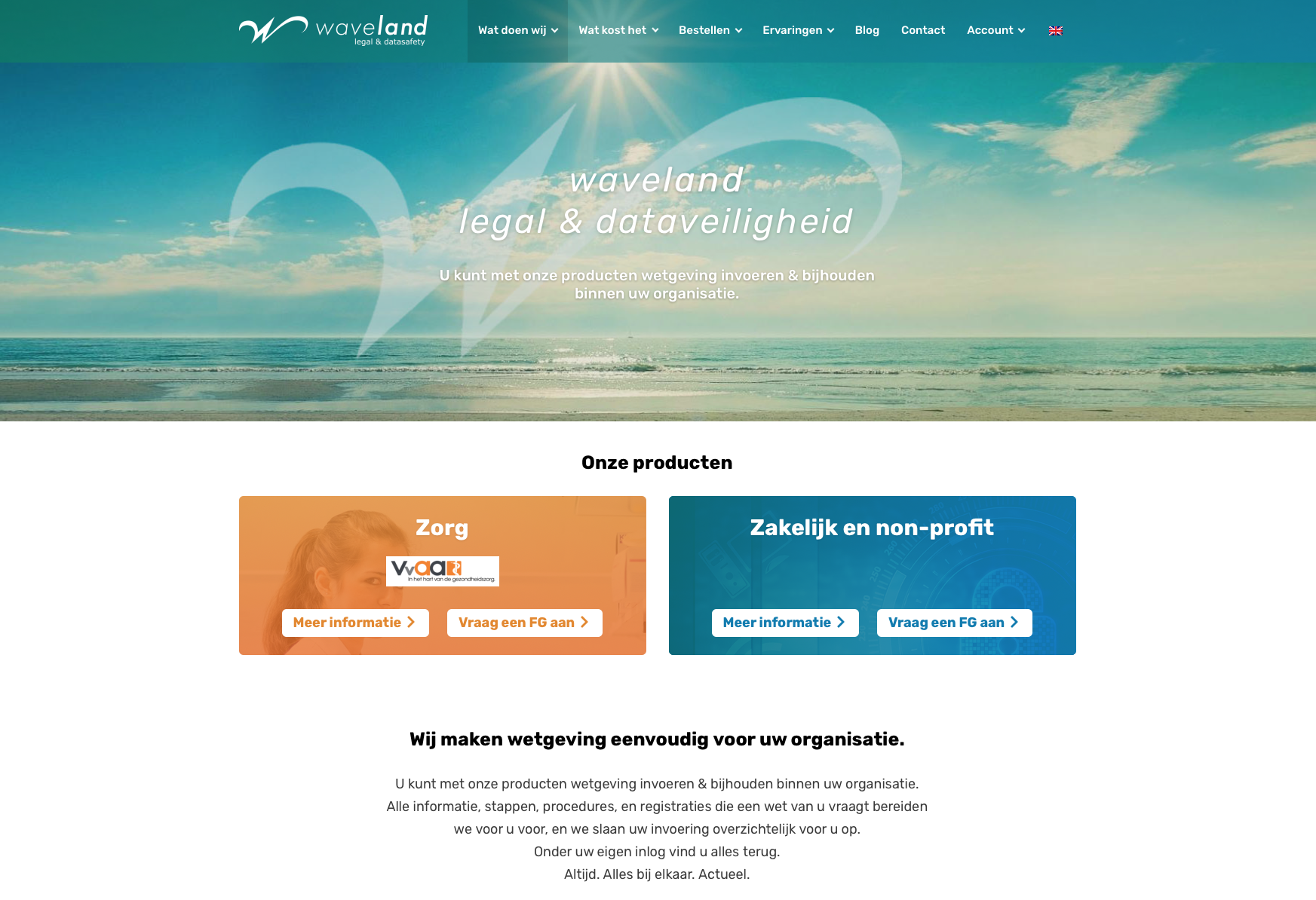 Waveland is a legal firm with the focus on data security solutions for Healthcare and Businesses. They had a site set up with a WordPress theme, WooCommerce Subscriptions and they had the need for WordPress professionals who could help them with future development.
After we applied a number of fixes and took over the maintenance with our Managed WP Hosting and Management solution we started to work on a new, custom developed theme. After that, stability increased and also the user experience took off. It was so much easier to navigate and find the products that revenue exploded during march, april and may. Up to 1000% in the last month.
After that period we discussed a Multilingual setup in their website. We suggested WPML and integrated it in their installation. After a quick training, they are now able to manage their own E-commerce, SEO and content in 2 languages: English and Dutch.
https://www.waveland.eu/
How to build a multilingual e-commerce website with Toolset and WPML
To build an e-commerce site similar to this one with Toolset and WooCommerce you will need to:
Optional steps
Add a product categories slider
Create front end forms so users can add and edit products using Forms
Display information on store orders and which customers bought a product
You can find more details on each step within our guide to creating an e-commerce WordPress site. We have also created an example of a multilingual shop.
To translate an e-commerce website with WPML you will need to
If you are assigning translations
You will want to follow the steps above but you will need to send content for translation.
Report a problem