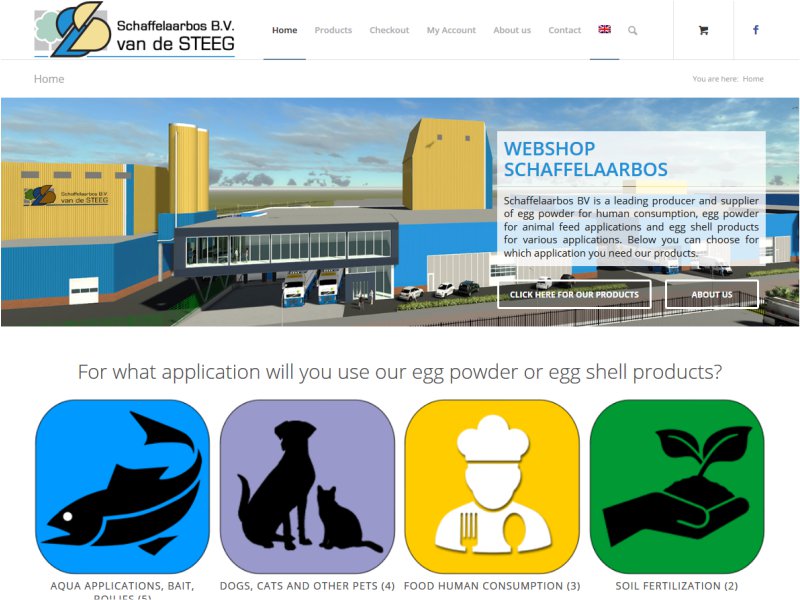 Schaffelaarbos BV is a leading producer and supplier of egg powder for human consumption, egg powder for animal feed applications and eggshell products for various applications.
The site supports 2 languages via WMPL, so customers from allover Europe are able to visit the site and order their products.
E-CAT.nl provided professional translations, wrote all texts (marketing and product description), designed all, programmed automatic calculation of shipping costs, programmed automatically VAT free for B2B abroad within Europe if customer add valid Chamber of Commerce number, etc. Website design and implementation by Gerson Fitié. Please contact him (gerson@e-cat.nl) for questions or if you would like to get a quotation for your website.
https://webshop.schaffelaarbos.nl/?lang=en
Report a problem