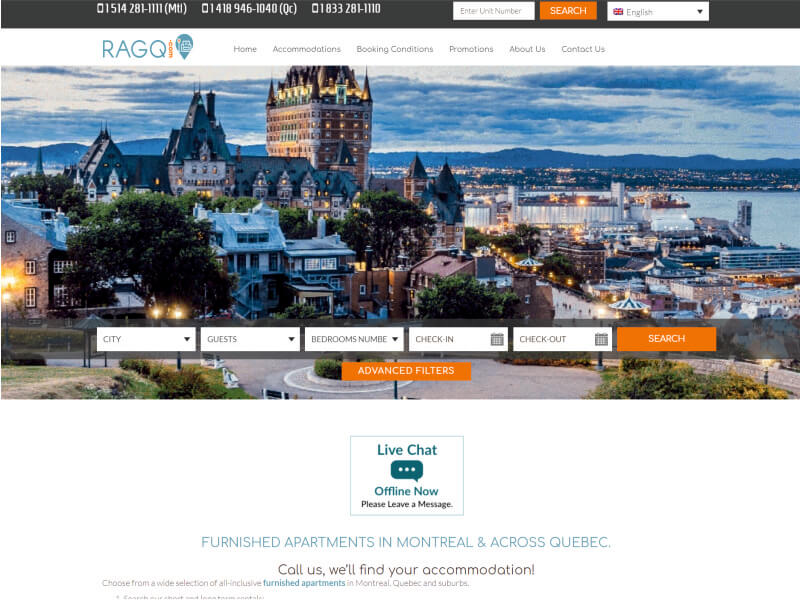 RAGQ is the leader in furnished apartments in Montreal and the Province of Quebec. RAGQ holds a license from the "Office de la protection du consommateur du Québec". RAGQ has a permit and a license from the Office of Consumer Protection as well as a trust account.
"RAGQ Location et Réservation de services d'hébergement" offers all-inclusive furnished apartments (studios and 1 to 6 bedrooms).  Renting a furnished apartment is a cost-effective alternative to a hotel room.
A large number of guests come from abroad and the website offers two language versions in French and English in order to reach all clients.
https://www.ragq.com/en/
Report a problem