Designed by Template Express — visit Formation
The Theme Formation was tested more than 5 months ago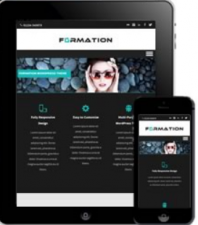 Full-width, fully responsive and highly customizable WordPress Theme.
Compatible with WPML Tested by WPML team

Theme's Category:
MultiPurpose
Version 1.9.6 Last tested on: 26/09/14
Themes designed by Template Express
Reznor is a multi-purpose WordPress Theme with a focus on easy customization and beautiful design.

Indie is a free blogging theme based on the popular premium Indie Pro theme. This theme invites you to create a personal bespoke website with tonnes of customizable options presented in a simple and intuitive manner.

Adamos Pro is a Full-Width and Responsive WordPress Theme.