Designed by Gavick — visit Steak House
The Theme Steak House was tested more than 5 months ago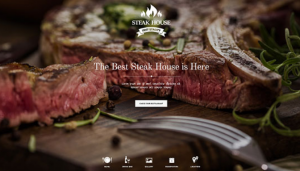 A theme for grills, burger bars, diners and other catering websites.
Compatible with WPML Tested by WPML team

Theme's Category:
Food, Restaurant
Version 1.1 Last tested on: 30/10/14
Themes designed by Gavick
Boasting innovative layout design inspired by Google Material Design, TechNews is a multi-talented WordPress theme that can be used as a base for a range of magazine portal websites.

InStyle Woocommerce Fashion Wordpress Theme

Unique style portfolio theme.