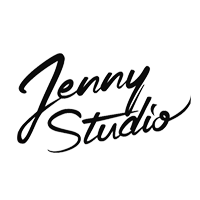 ' AND ( $(wpcf-contractor-availability) eq '1' )"] 联系开发者 想要获得快速回复? [/wpv-conditional]
工作类型:
与外部系统集成, 对潜在项目进行详细咨询, 帮我开发项目, 开发网站的功能, 构建新网站, 视觉设计
项目大小:
个人
小型企业
机构/企业 [/wpml-string]
网站类别:
会员资格, 博客, 教育, 电子商务, 目录, 资料手册, 非营利
最喜欢的WordPress主题:
Custom Theme

'"] 报告问题 [/wpv-conditional]
A full stack developer and a full stack designer, with more than 10 years WordPress & WPML project experience.
JennyStudio is a freelance team who not only focuses on design work and creating beautiful websites, but also building WeChat Apps(Mini-apps) for all kinds of businesses.
We help our clients to build their first unique official websites. Along with their business growing, we stay in strong relationship and become their long-tern vendor. Sometimes we cooperate with advertising companies as their outsourcing partner, providing our technical and creative support to help them accomplish big clients' (eg. Tencent, NetEase, Alibaba etc.) targets.