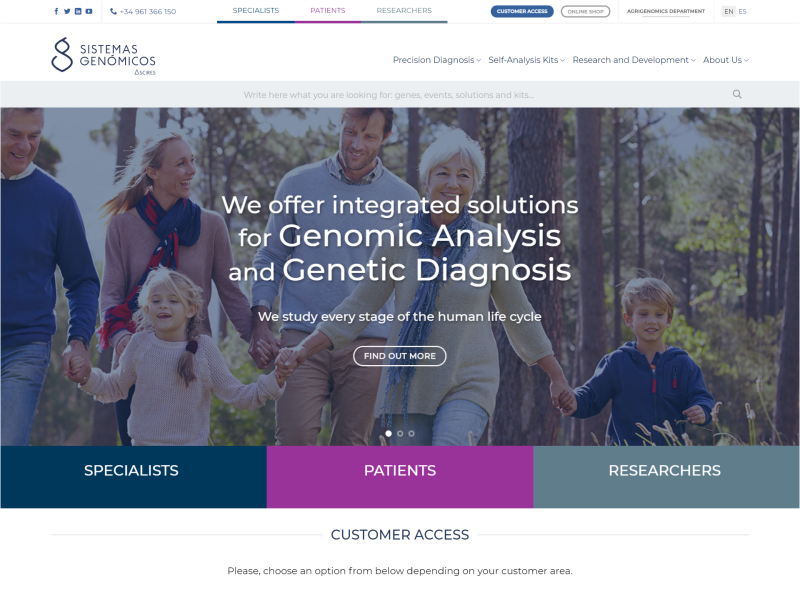 Sistemas Genómicos get in touch with us to review some English translations carried out by another LSP.
Our work here was to review the content and adapt it into their audience, following specific terminology criteria. We produced the whole Spanish into English translation of their content for this new website.
Audience at Sistemas Genomicos is international, both hospital and research centres and end-users. They study the life cycle and produce genomic analysis and genomic diagnosis.
https://www.sistemasgenomicos.com/en/
Report a problem