设计者: ColorLabs&Co — 访问 Coverage
主题 Coverage 5个多月前测试过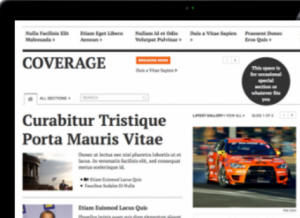 Themes designed by ColorLabs&Co
Rabat is a minimal-yet-modern design with grid layouts theme. It's crafted with required features and functional e-commerce platform that will absolutely optimize your coupon management site. It offers discounts & rewards to the customers.

A classified ad theme, with advanced search features. Very versatile and can be used for many different kinds of businesses. Nice clean design.

Get a wider coverage by bringing your real estate brokerage online.