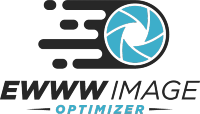 Useful resources
EWWW Image Optimizer is a recommended plugin thanks to its commitment to continued compatibility and partnership with WPML. EWWW Image Optimizer is fully compatible with WPML.
Last tested on: 11월 28, 2023
EWWW Image Optimizer automatically compresses your JPG, PNG, SVG, PDF, and GIF files and scales them for responsive viewing. You can also choose to optimize images yourself manually using the bulk optimization option.
EWWW Image Optimizer also allows you to configure any folder within your WordPress install for optimization. This includes theme images, BuddyPress avatars, Meta Slider slides, bbPress attachments, and more.
The EWWW Image Optimizer team provides free one-on-one email support to their users.
Known Issues