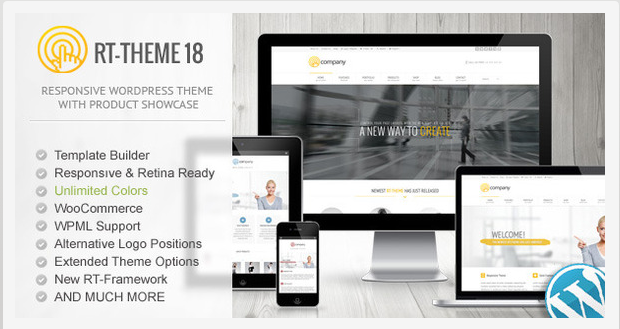 Useful resources
RT-THEME 18 is compatible with WPML. This theme has been tested thoroughly, and you can use it to build multilingual sites without experiencing issues.
Last tested on: ديسمبر 18, 2020
RT-Theme 18 عبارة عن قالب WordPress مميز متعدد الأغراض مع أدوات CMS قوية. يمكنك استخدامه لمواقع الأعمال التجارية أو الشركات أو قوائم المنتجات أو الخدمات أو قوائم المشاريع.