Are you asking yourself how to reach customers all over the world? How to be ranked at the top of results on Google when adding a new language to your site? How to find the right keywords? What are hreflang attributes? How to avoid SEO mistakes when starting a multilingual project?
Yoast has you covered! If you have answered yes to these questions, then we encourage you to sign-up for the Yoast multilingual SEO training!
Yoast, WPML and Multilingual SEO
The course explains the theory and covers topics that are very important for SEO people to understand. It also talks about implementation points. As you take the course, you'll notice that WPML already covers all the technical aspects. In fact, WPML, Yoast SEO plugin and this new training from Yoast complement each other to help you build great multilingual sites, that rank well in search engines. WPML and Yoast SEO plugins handle the technicalities for you and the course teaches you the principles, so you can use the tools to your advantage.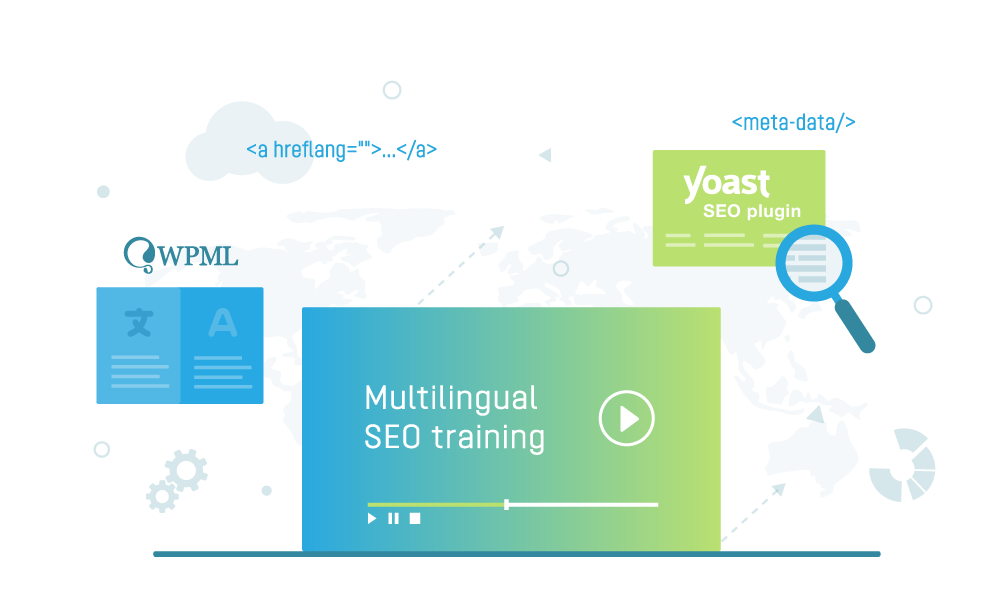 When and where is this training available?
The online training is available from Today, February 7, 2018 and you can enrol yourself directly at the Yoast Academy.
This training is for you if you want to:
Learn how to efficiently reach customers from all over the word with the right content and keywords.
Understand the different domains and URL structures.
Implement a hreflang correctly in your multilingual site.
What do you get during this SEO training?
More than 2 hours of video tutorials.
Reading material and quizzes.
A multilingual SEO badge and certificate.
So, are you ready to learn what makes your multilingual websites rank high?