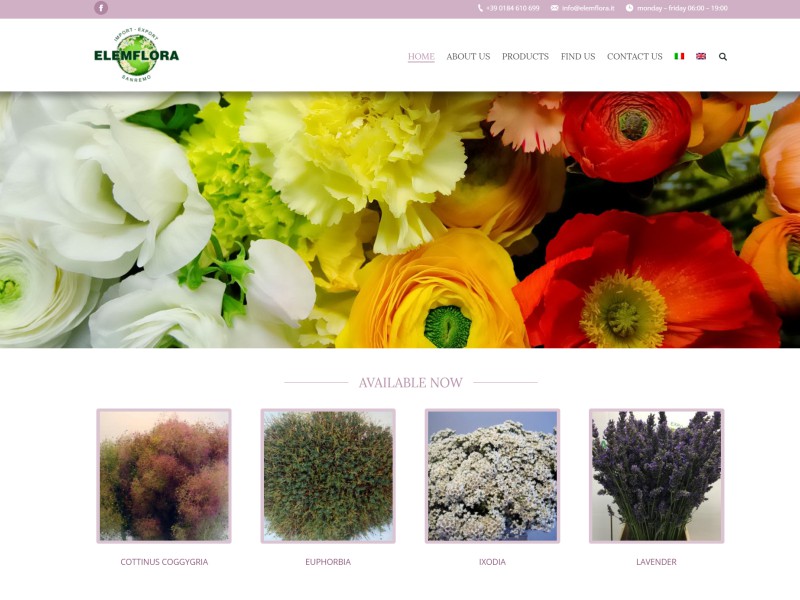 Elemflora was founded in August 2014 by The will of two colleagues Luca and Massimo. Our intent was to revolutionize the import-export sector in Sanremo, giving rise to a profession that looks to quality and ethic job. For a long time operators looked to a low cost product not realizing that producers wouldn't be able to maintain high standards necessary. For this reason, our job takes place in order to find items that reflect the three values we set for us: FRESHNESS, QUALITY AND COMPETITIVE PRICES of products.
We believe in daily contact with our suppliers in order to direct them in their choices to full fill the demands of our customers.
We also import from Holland directly and we sell also to our customer in Northern Italy.
The company imports and exports flowers worldwide. This is why it was crucial to have a multilingual site in English, German and French so that clients can access it in their language.
http://www.elemflora.it/en/
Report a problem