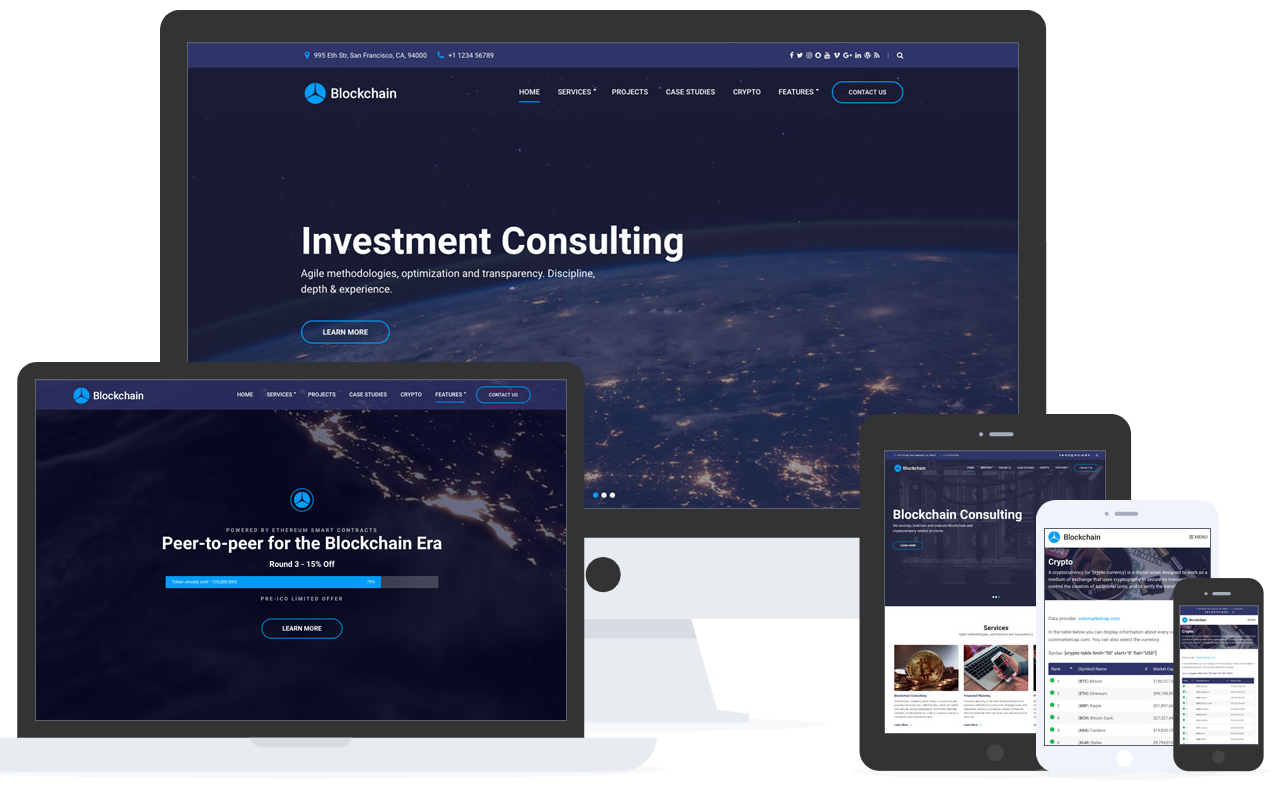 Recursos úteis
Blockchain é compatível com o WPML. Este tema foi testado plenamente, e você pode usá-lo para criar sites multilíngues sem ter problemas.
Testado pela última vez em: maio 14, 2019
Blockchain is a business / cryptocurrency / ICO WordPress theme. ICO Advisor? Maybe focused on Bitcoin / Altcoin trading? Whatever your trade, Blockchain is here to help you build the perfect WordPress website.
Problemas conhecidos