Woo Deposits
http://webatix.com/product/woocommerce-partial-payments-and-deposits-plugin/
Extension Description
Woo Deposits allows you to accept deposits or partial payments on any WooCommerce product or product variation. You can increase sales by setting the barrier to entry, mid-, or high-end products.
Fixed Issues
— Filters were added on by us and on Woo Deposits, in order to ensure that the prices were displayed correctly when using multiple currencies.
— A wpml-config.xml file was added to make all 'text templates' translatable.
Configuration
A new tab now appears in the WooCommerce Settings that allows you to configure all Woo Deposits settings. From there, the user is able to set the global rules for partial payments, as well as customize the text templates that will appear in the frontend.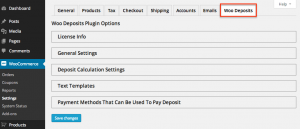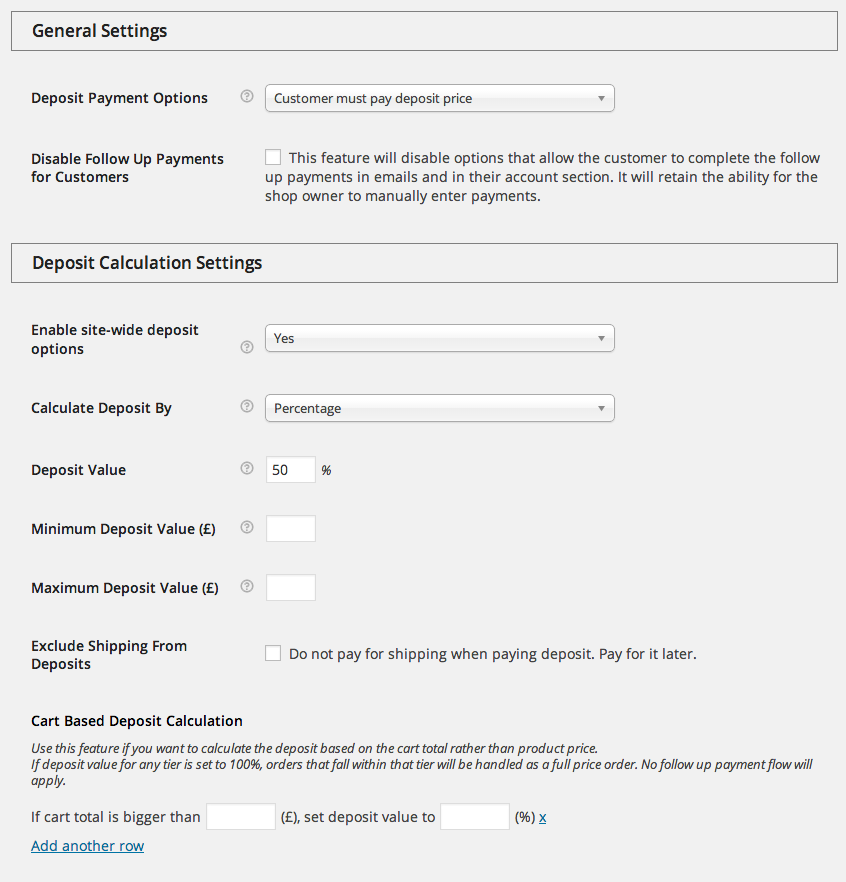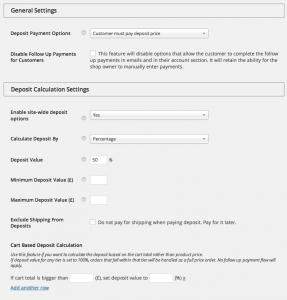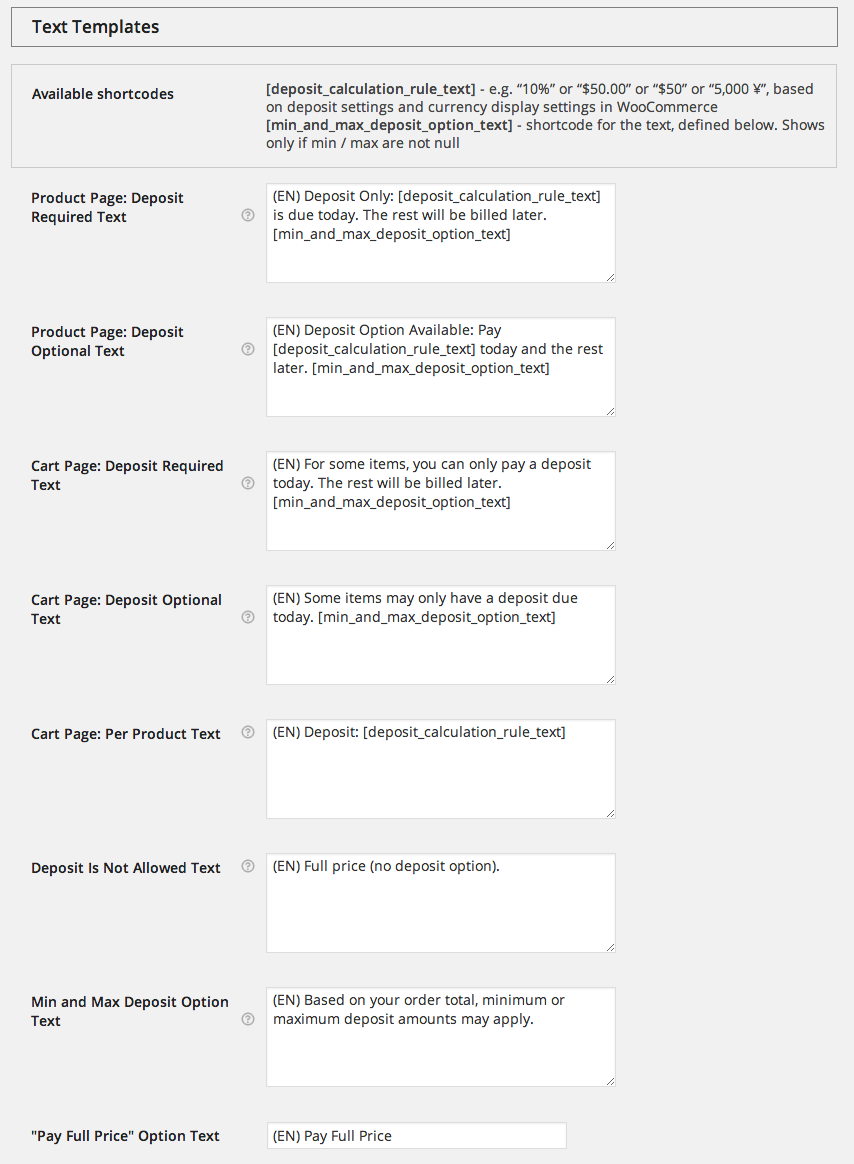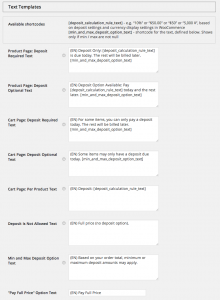 Translating Text Templates
All customized text templates strings are automatically registered by WPML and can be translated in WPML>Strings Translation.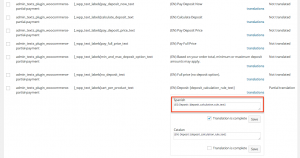 Frontend
The translated strings will appear on the checkout page, and the price will be automatically converted to the current currency.