We will soon be releasing ACFML 1.8.0, which contains significant usability improvements for translating Advanced Custom Fields. First, we need your help testing these changes in the beta!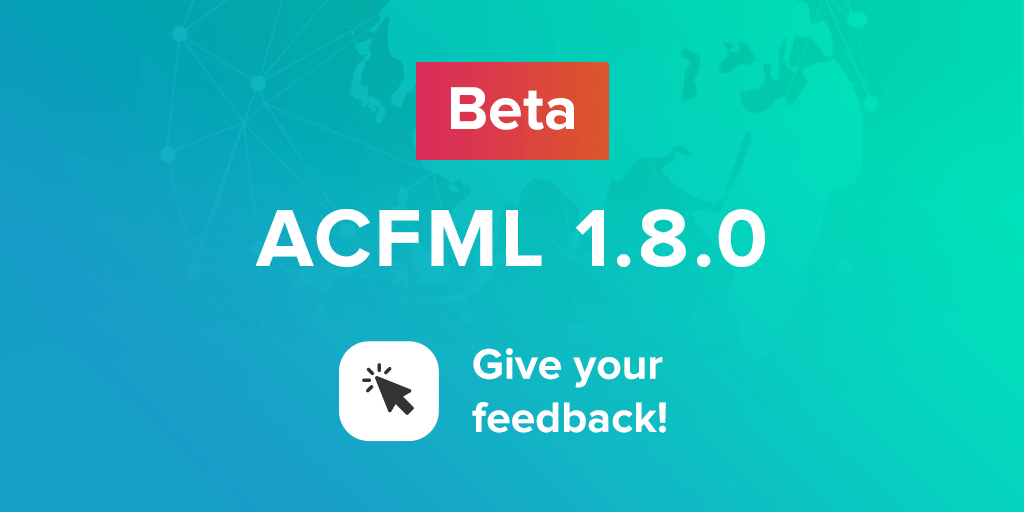 What's in this release?
Say goodbye to fields not saving or displaying the correct translations on the front-end! For this release, we focused on fixing several issues where this was the case.
You can now set field groups to be Translatable without any issues, which makes translating these field groups far more straightforward.
With ACFML 1.8 beta 3, you can also do the following:
Shuffle repeater fields without having to update translations.
Easily apply translation preferences to fields in ACF Gutenberg Blocks.
No longer have issues related to WPML not recognizing an active ACF plugin or ACF in the theme and other plugins library.
A full list of included features and fixes is available in our changelog.
How to report issues and provide feedback
If you run into any issues, please let us know! Opening a support ticket is the quickest and best way to report issues and get assistance, and it also helps us track issues effectively.
To open a support ticket, please visit our support forum and start a live chat with a member of our team.
Install the beta version
There are two ways of downloading this beta: manually or through the beta channel.
Installing manually
Go to your WPML Downloads page. In the Choose Channel dropdown, choose Beta. Download the ZIP file and add it to your site.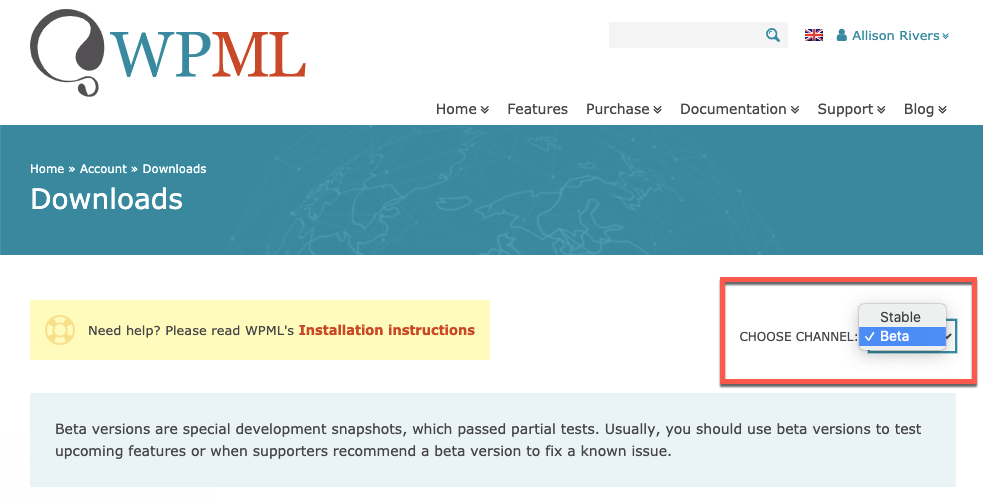 Installing through the beta channel
Go to Plugins → Add New, and then click the Commercial tab.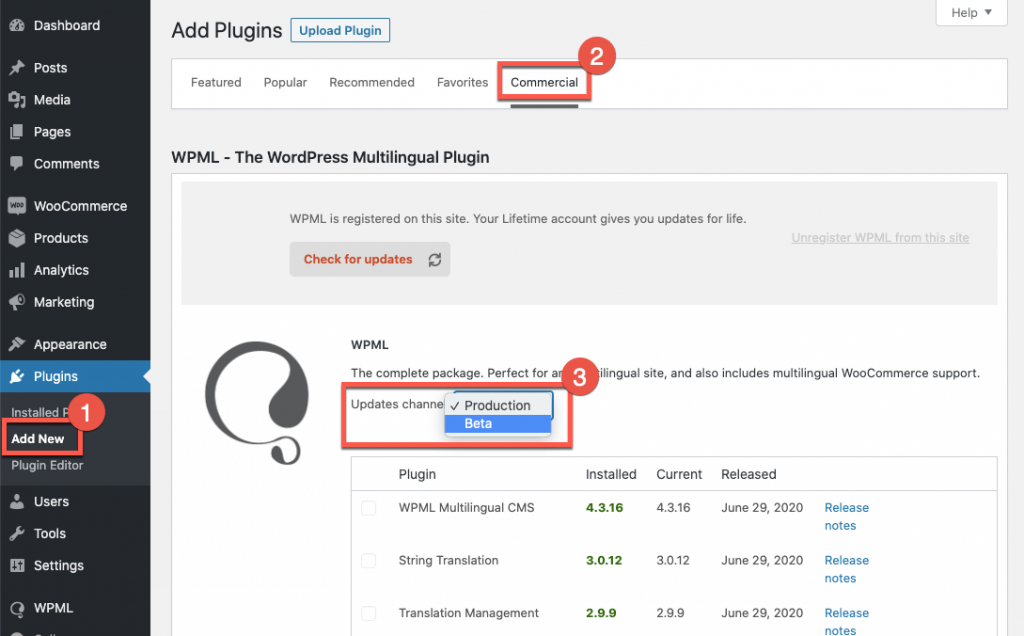 Under the Updates channel option, use the drop down menu to select the channel to switch to the Beta channel. Finally, click the Switch button in the dialog that appears. See our documentation for more details.
Questions? Leave a comment below!
We appreciate your help with testing this beta. Please let us know if you have any questions by commenting on this post. And don't forget to report any issues you find with the beta to our support team!