We are glad to announce WPML's recent integration with EURO:TEXT, a Spain-based translation agency.
Traductores e Intérpretes EURO:TEXT provides business translations for a wide range of companies across different industries. Based in Spain, EURO:TEXT has clients throughout Europe and in particular DACH countries (Germany, Austria, Switzerland) who do business in not only Spain and Portugal, but also in North and South America.
EURO:TEXT specializes in the translation of technical documentation and corporate websites. In addition to Industrial Technology and Engineering, they also work in the fields of Energy & Environment, Tourism, Communication & Marketing, Law & Finance, Agriculture and Viniculture are other areas of specialization.
Max Schreiner, CEO at Traductores e Intérpretes EURO:TEXT refers to this integration:
"The integration with WPML is definitely another step further on our way to achieve top customer satisfaction. It allows us to offer an even shorter response time and smoother handling to customers who need to translate and manage their WordPress web site in different languages."
EURO:TEXT's translators work into all European languages and they are experts in Spanish and Portuguese translations, including their North, Central and South American variants like Argentinian, Chilean and Mexican Spanish and Brazilian, amongst others.
Coordinated by a project manager that oversees every step of the translation process and every language combination, EURO:TEXT's team of specialist translators and proofreaders work together to achieve and maintain their ISO 17100:2015 quality standard certification.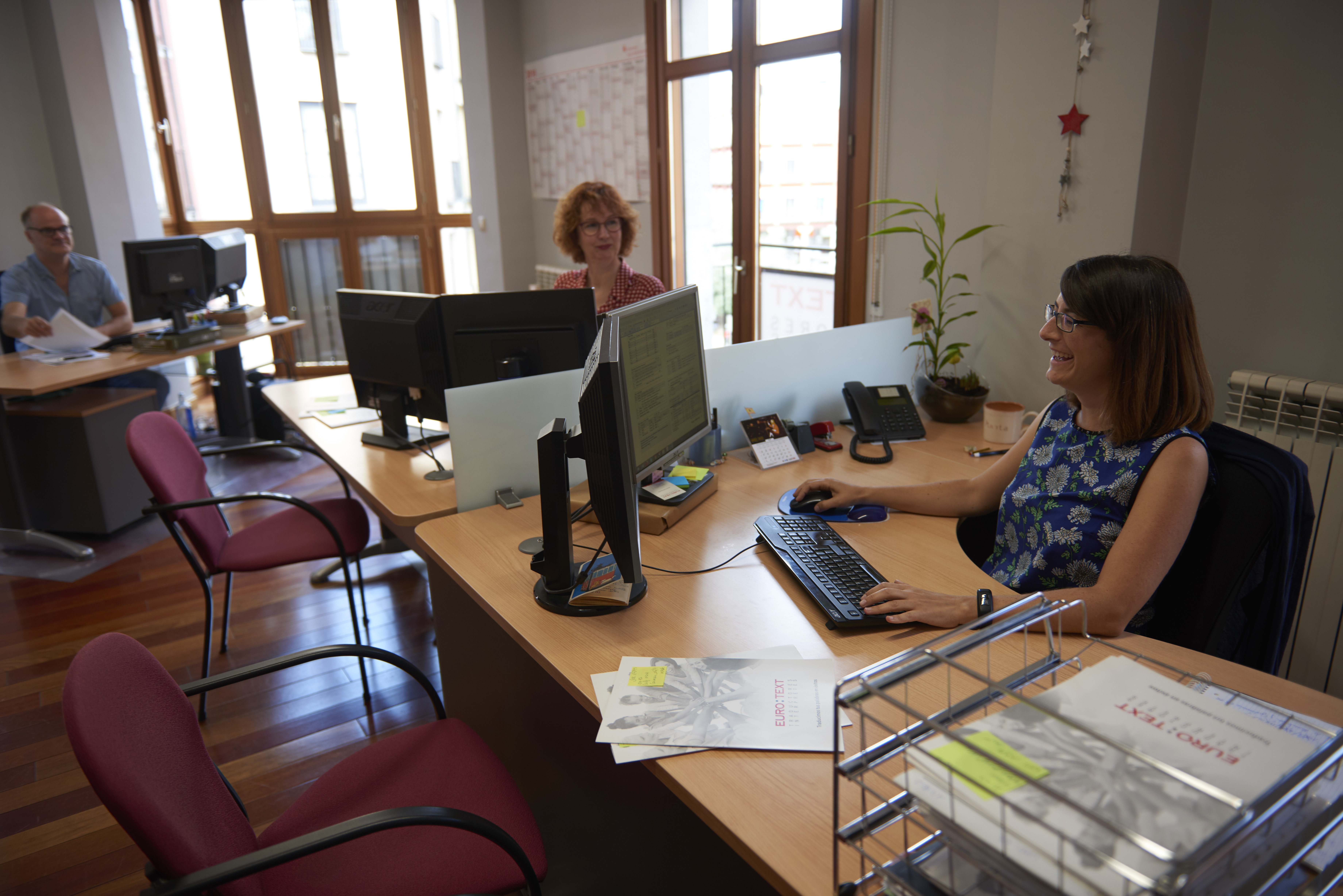 All EURO:TEXT's translators work both simultaneously and remotely on its translation server. Since consistent and controlled use of specialized terminology is crucial, especially in the case  of technical translations, all of the team members work with on-line terminology databases and translation memories. Reusing existing translations helps to speed up the translation process and reduce costs.
"With the WPML integration in place, it only takes a few clicks to gather all the content that has to be translated and send them over to EURO:TEXT. After we have translated the text, it is easy to upload the finished translations directly onto the website, with exactly the same layout as the original page!"

Max Schreiner, CEO at Traductores e Intérpretes EURO:TEXT
EURO:TEXT is also a member of ANETI, the Spanish Association of Translation Companies, and the German Spanish Chamber of Commerce AHK.
When choosing EURO:TEXT, you can expect:
Quick and reliable translation of your documentation by qualified specialist translators (native speakers).
Website localization
Certified translations
Interpreting services
Creation and maintenance of translation memories to improve the quality of translations and cut down deadlines.
Support of all formats with their translation software – there is no need for the time-consuming copying of source texts into Word or Excel.
Would you like  to translate your WordPress website with EURO:TEXT?  Simply activate EURO:TEXT in WPML and get started. If you still don't have WPML, purchase the Multilingual CMS and start translating with Euro:Text.