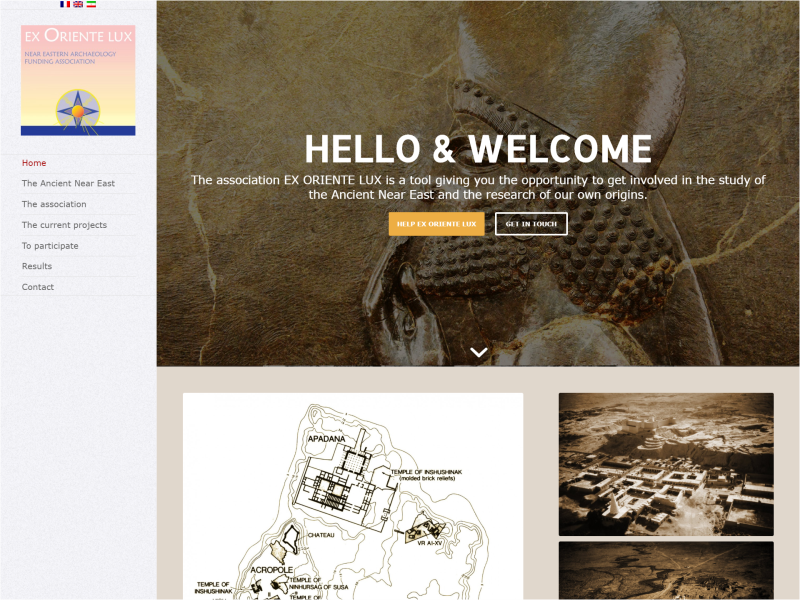 Ex Oriente Lux is a Latin locution literally meaning 'from the East (comes) the light'. It refers of course to the Sun rising in the East but also evokes the founding role played by Eastern civilizations in World history.
The association EX ORIENTE LUX, through its website, brings to the attention of a greater audience several projects, selected according to their interest, scientific pertinence and feasibility, and is a guarantee for the donors that their money will be effectively used with scientific aims only.
We provide these services for the theme:
Creative web design with WordPress and WPML. The website has 3 languages: French, English and Persian.
On-page SEO.
SEO consulting.
Content Creation consulting.
Maintenance.
Provide professional WordPress Host services with Cpanel and lightspeed.
https://exorientelux.org
Report a problem