We are very happy to announce WPML's latest integration with AT Language Solutions, a Spanish translation firm with more than 17 years in the market.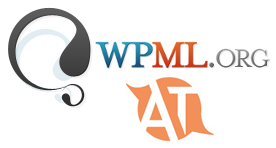 Since 1999, AT Language Solutions has provided products and services to over +400 companies, developing a substantial network of professional translators, with more than 8,000 professionals working in all languages.
The services of AT Language Solutions have been specifically designed for small- and medium-sized businesses. They provide a rapid and professional response at all levels and the service is completely scalable: as your translation volume increases, you can access various service types that are increasingly tailored to suit every client.
AT Language Solutions offers
Entry into new markets and user segments without language being a burden or impediment
Guarantee that the first requirement of "the user experience" is met: language
Reduction in internal workloads related to language
Ensure consistency in corporate branding
Reduced translation costs
Plus, customers can significantly reduce the time needed to launch multilingual campaigns and can enjoy improved quality, thoroughness and consistency in the selected languages, as well as an exhaustive control of costs and strict compliance with the established deadlines.
If you are already using WPML and are interested in translating with AT Language Solutions, follow the instructions for translating WordPress sites with AT Language Solutions. On the other hand, if you are new to WPML, feel free to purchase the Multilingual CMS package and get started.