We are glad to announce the recent integration of WPML and Wordbee Beebox, a CMS connectivity solution.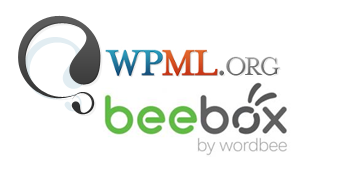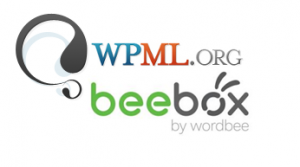 With offices in Luxembourg, Spain, United Kingdom, and Vietnam, Wordbee is a software company that produces translation technology, not language services. It's aim is to continually look for ways to reduce the translation workload.
Wordbee Beebox is used by customers that have one or several high-volume websites to manage and that need regular updates. These customers are usually corporations, translation agencies, marketing companies, and web agencies seeking to automate the process between content creation and online publishing.
Beebox lets you define and, most of all, manage how you want your content translated, and who (or what) should do the work. You can send it to your preferred translation supplier, in-house team, or add machine translation.
Furthermore, Beebox offers the flexibility of filtering to find unique content, removing duplicates, and checking it against what has already been translated. Once translated, Beebox puts the content back right where it belongs.
"Beebox and WPML completely change the traditional model for managing multilingual websites. It is the perfect automated solution for both continuously updated content and high-volume projects that require a quick turnaround time. The Wordbee Beebox middleware with the off-the-shelve WPML plugin is the easiest means you will find when it comes to adding translation capabilities to your website."

 Anita Sempels, CSO at Wordbee
If you are already a WPML user and are interested in using Beebox for translation, follow the instructions for translating WordPress sites with Wordbee Beebox. If you are new to WPML, feel free to purchase the Multilingual CMS package and get started