WooCommerce Wishlists
http://www.woothemes.com/products/woocommerce-wishlists/
Fixed Issues
— Admin texts not translatable.
— Several filters and hooks were added to translate the wishlists and fix some errors.
Extension Description
WooCommerce Wishlists allows guests and customers to create and add products to an unlimited number of Wishlists. From birthdays to weddings and everything in between, WooCommerce Wishlists are a welcome addition to any WooCommerce store.
Wishlist Settings
A new tab now appears on the WooCommerce Settings page. From there, a user can set up all of the plug-in options.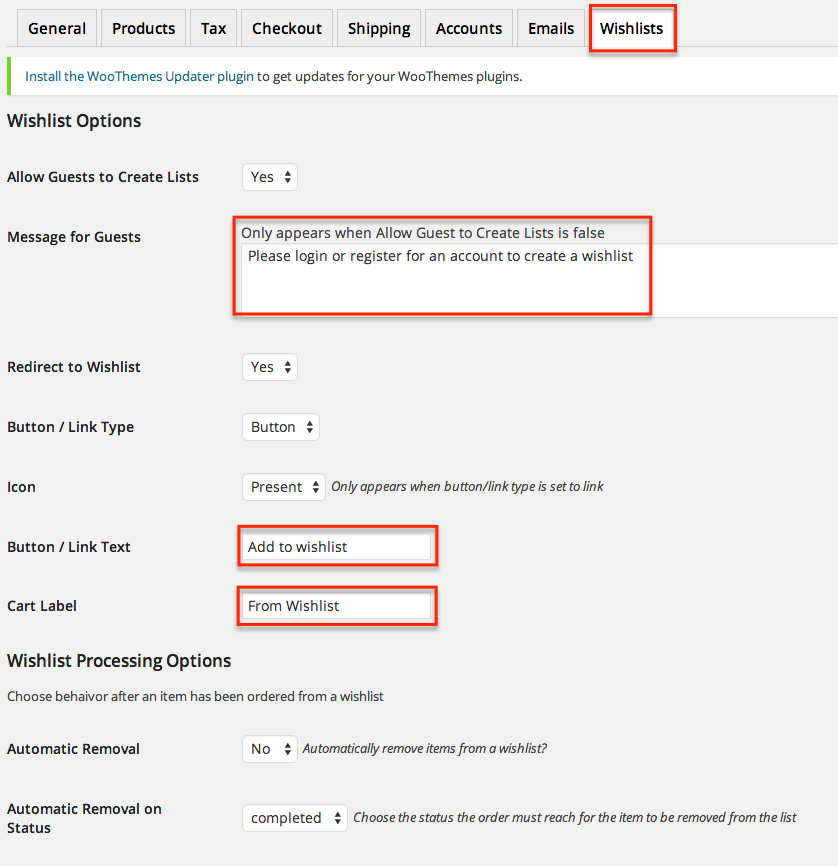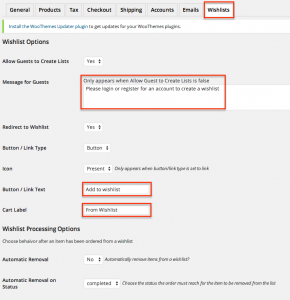 Translate Wishlist strings
In order to translate the strings from this extension, the user must scan the plugin to find new strings. He/she can do it in WPML>Theme and plugins localization by selecting the "WooCommerce Wishlists" extension and clicking the "Scan the selected plugin for strings" button.
Once done, the user only needs to find the desired strings in WPML>Strings Translation and translate them.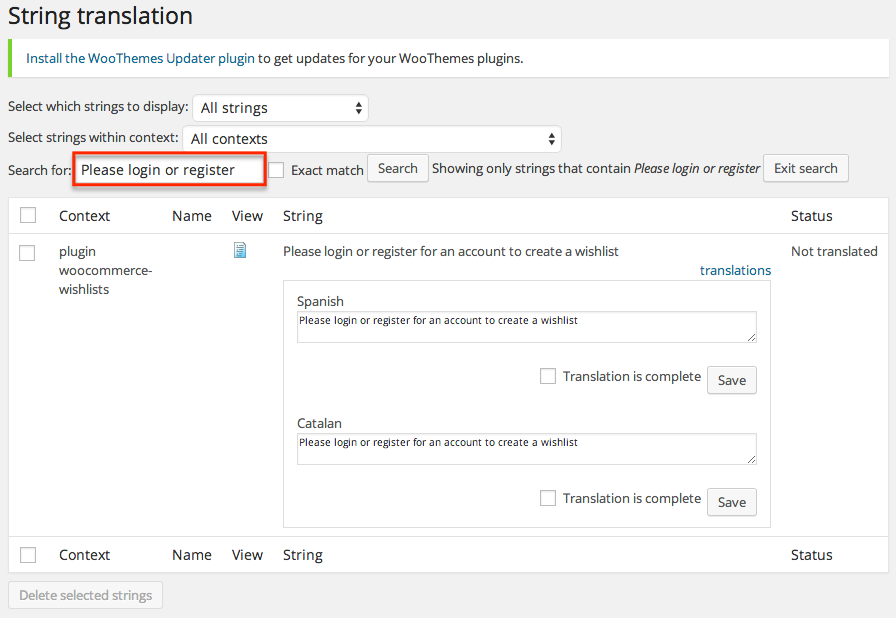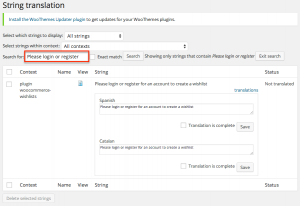 Frontend
Any user will be able to create, find, and manage a wishlist from the frontend. A new menu item will appear in the main menu and will guide the users to the requested pages.
In the product pages, an "Add to wishlist" button will appear, allowing the users to add the current product to a certain wishlist or to create a new wishlist to save the product.