To remove the "This Site is Registered on wpml.org as a Development Site" notice from a site, you need to change your site key from development to production. This can be done from your WPML.org account.
What are the exact steps I need to follow to move a development site to production?
Log into your WPML.org account and go to your list of registered sites.
Click the gear icon next to the site you want to move to production.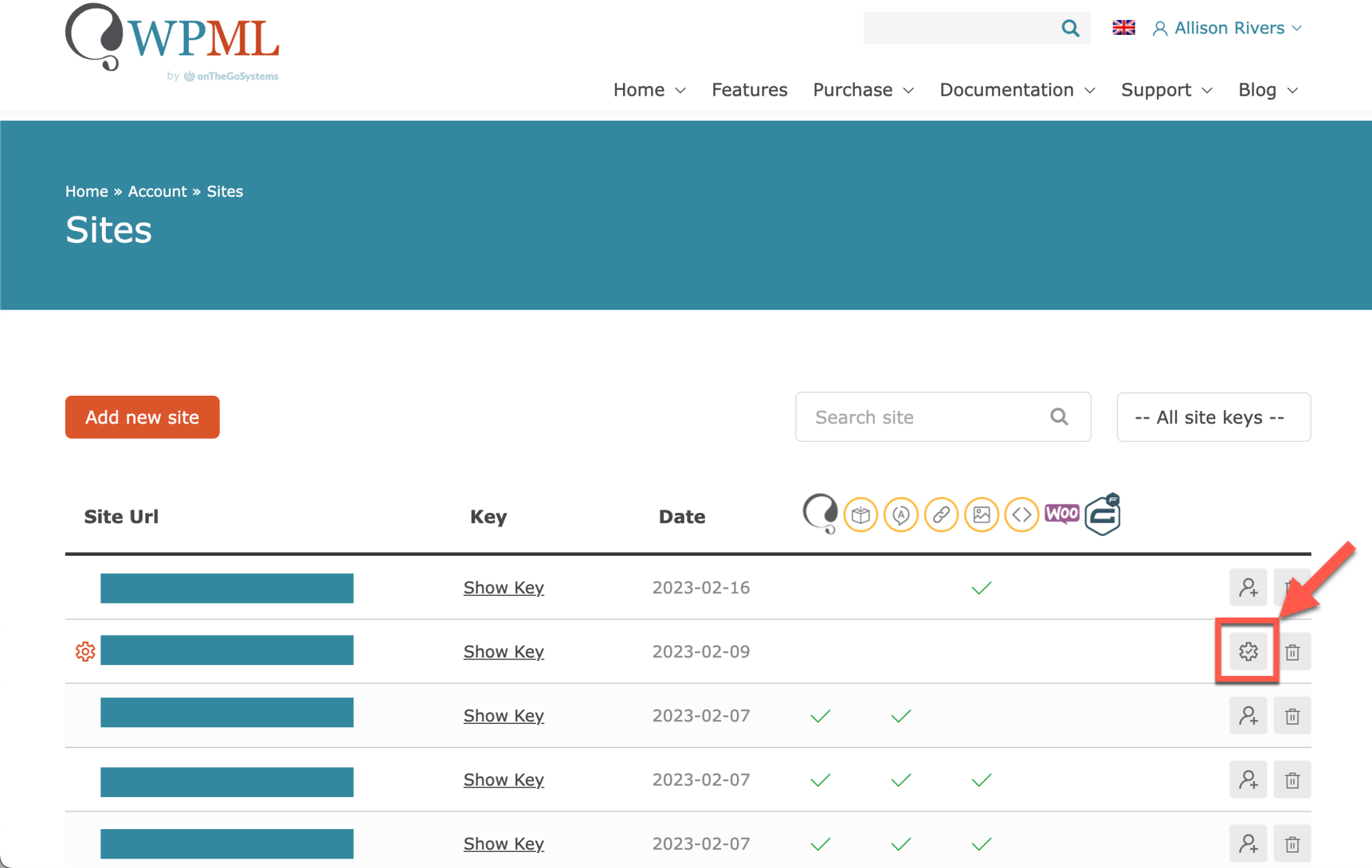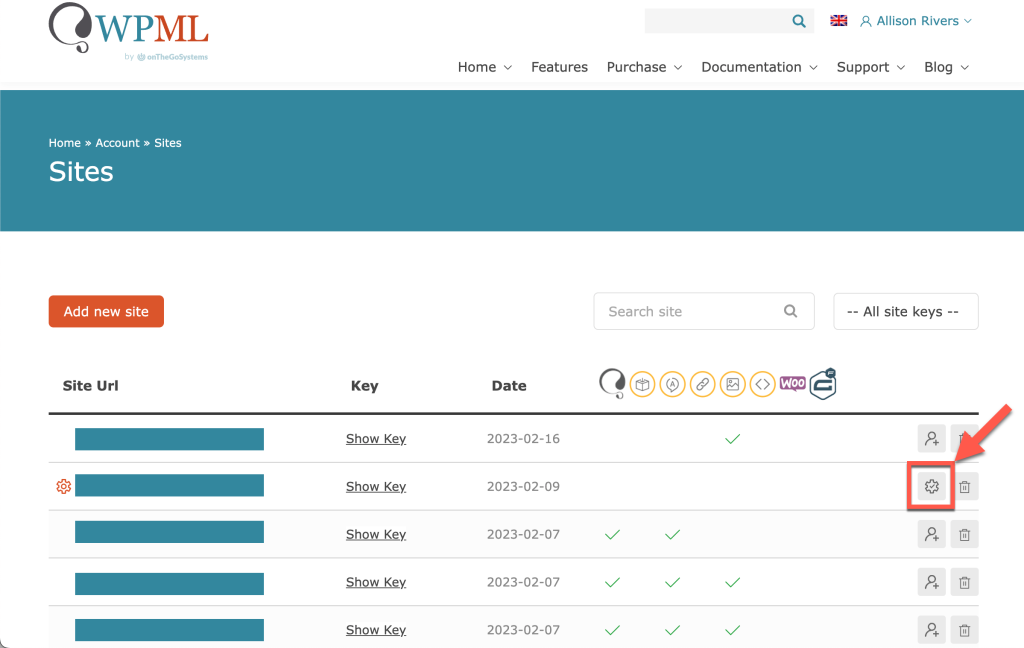 Return to your site, and you'll see the banner is no longer visible.
What if the notice still appears after moving to production?
If you continue seeing this banner on the site's admin and front-end after following the steps above, you will need to generate a new site key and re-register WPML. This will not cause you to lose any of your translations.
To do this:
Go to your list of registered sites page on WPML.org and delete the key generated for your site.
Log in to your site's admin and go to Plugins → Add New and click the Commercial tab. Click on Unregister WPML from this site.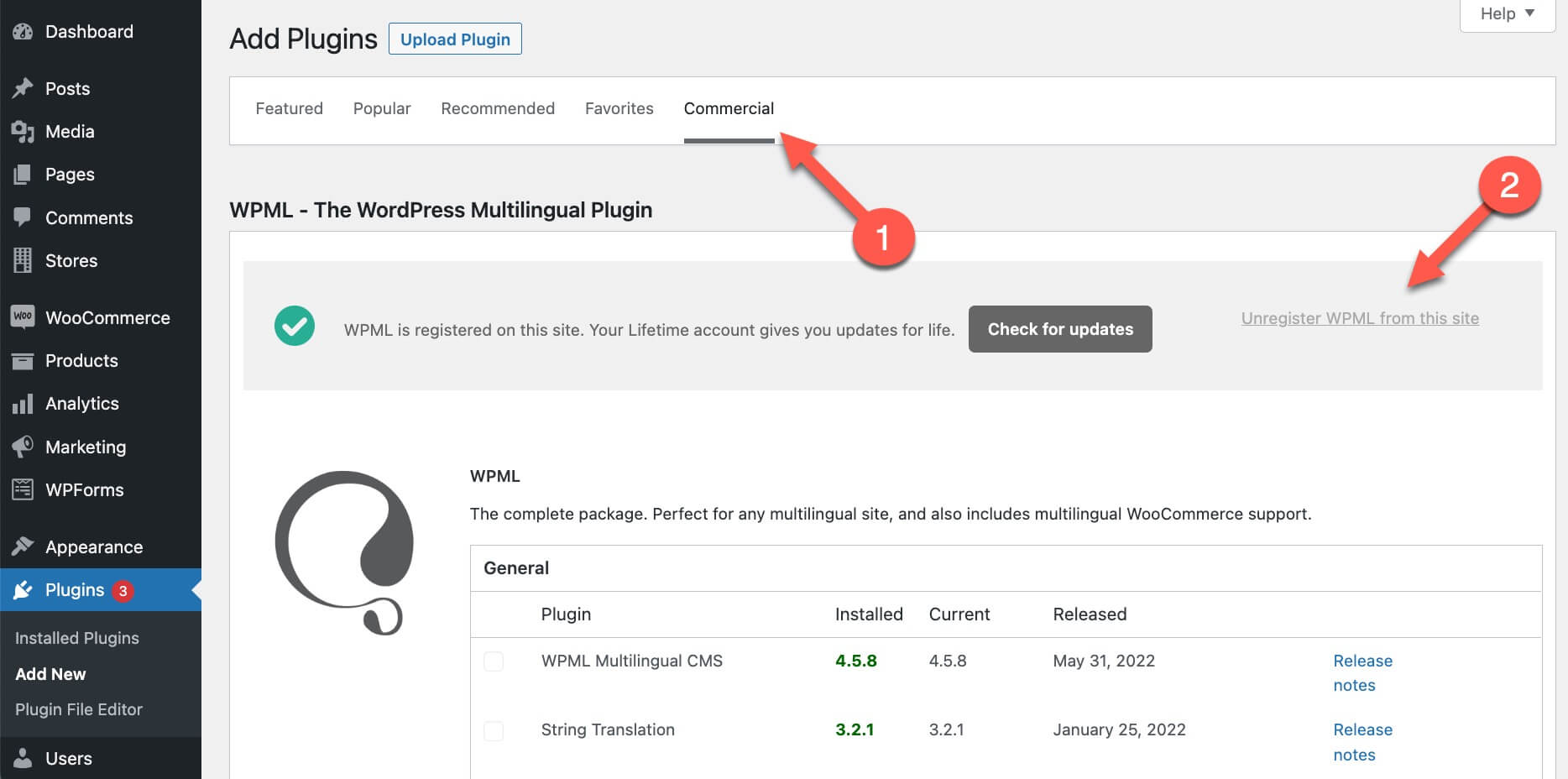 Once the page refreshes, click on Register WPML. You'll see a message asking you to enter the site key. Click on Get a key for this site.
This opens a new window with your WPML account page. In the Type section, register your site as a Production site. Then, go through the rest of the steps to generate a new site key.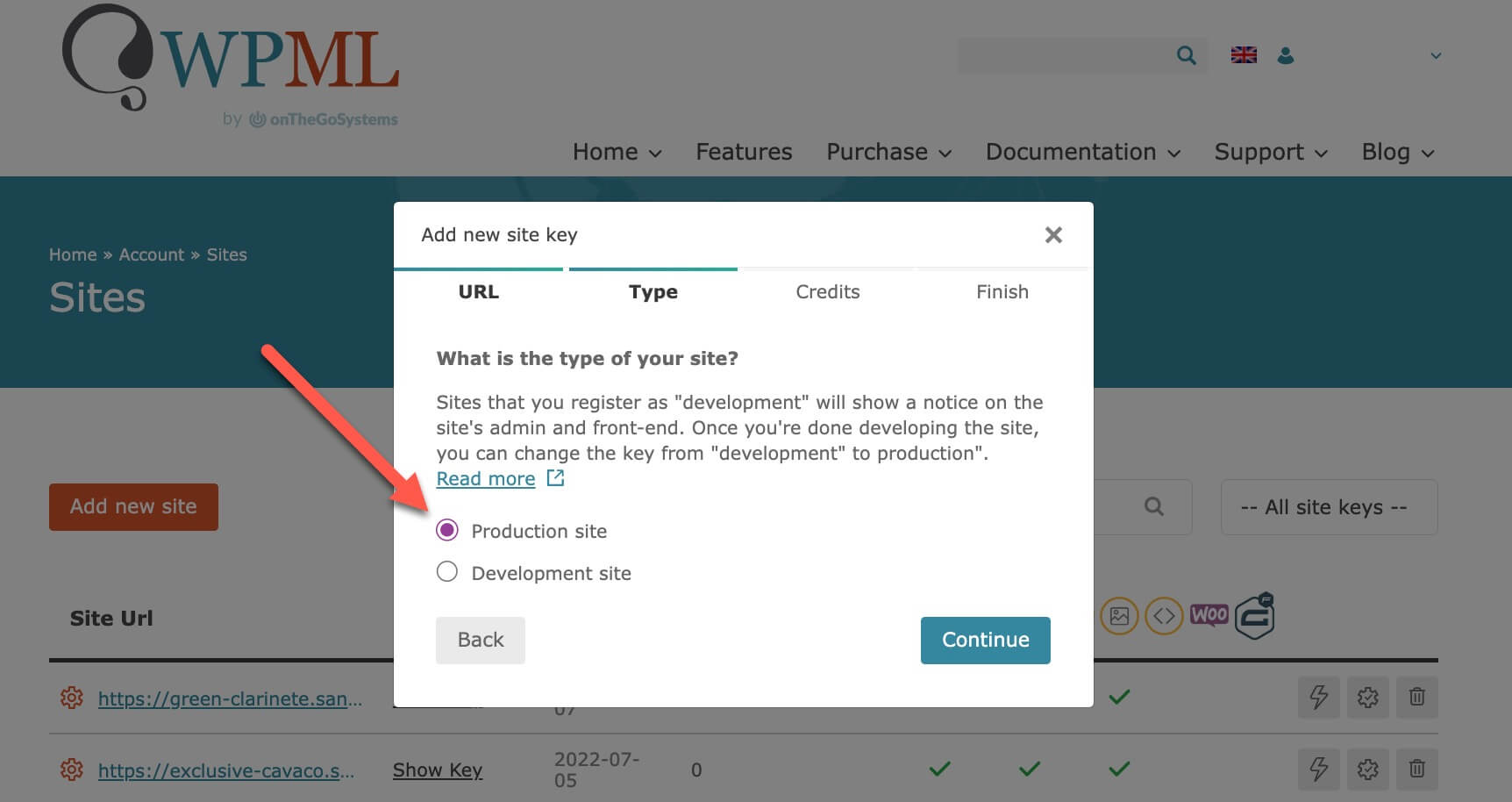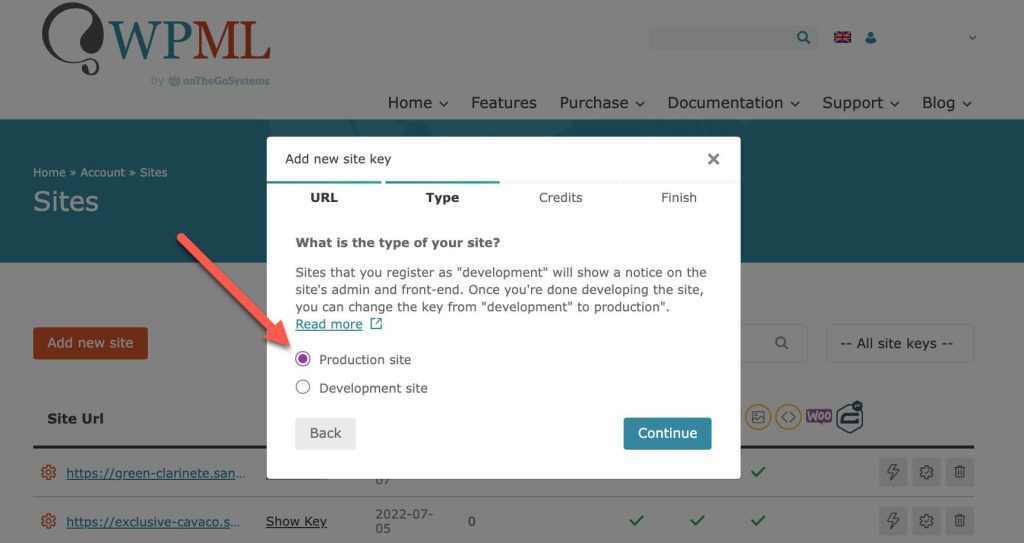 Copy the new site key and return to the Commercial tab on your website. Insert the key into the Site key field and press the Register button.