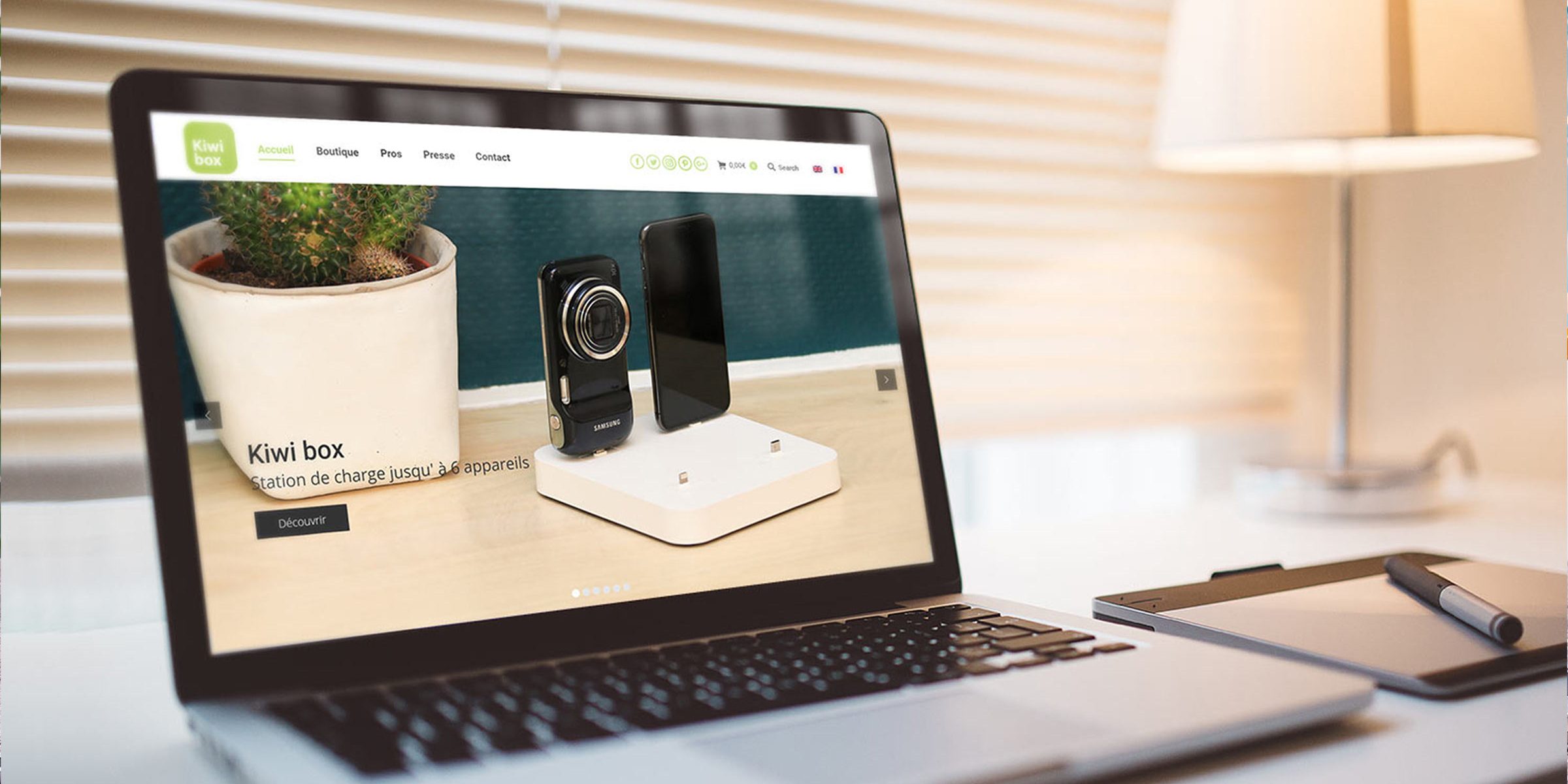 The Kiwi Box is a Universal Charging Station that can charge up to 6 electronic and phone devices at the same time with the use of a Single Power Cable.
Based in Lyon France, they have a global reach and for that reason needed a multilingual website that is currently available in French and English languages.
http://www.kiwi-box.com/
How to build a multilingual e-commerce website with Toolset and WPML
To build an e-commerce site similar to this one with Toolset and WooCommerce you will need to:
Optional steps
Add a product categories slider
Create front end forms so users can add and edit products using Forms
Display information on store orders and which customers bought a product
You can find more details on each step within our guide to creating an e-commerce WordPress site. We have also created an example of a multilingual shop.
To translate an e-commerce website with WPML you will need to
If you are assigning translations
You will want to follow the steps above but you will need to send content for translation.
Report a problem