Conçu par Anariel Design — Découvrez Pena
Le thème Pena a été testé il y a plus de 5 mois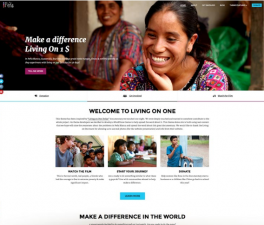 Pena is powerful charity WordPress theme.
Compatible avec WPML, Testé par l'équipe de WPML. L'auteur a confirmé qu'aucune des nouvelles modifications n'impacte la compatibilité.

Theme's Category:
Blog, Caritatif
Version 1.1.6 Dernier test le : 31/07/18
Themes designed by Anariel Design
Veganos is a clean and responsive free WordPress theme. It's perfect for creating food-related websites like recipe websites, blogs, magazines and more.

Liber est un thème WordPress réactif optimisé pour les sites Web de restaurants et bars.

Thème caritatif interactif pour WordPress.