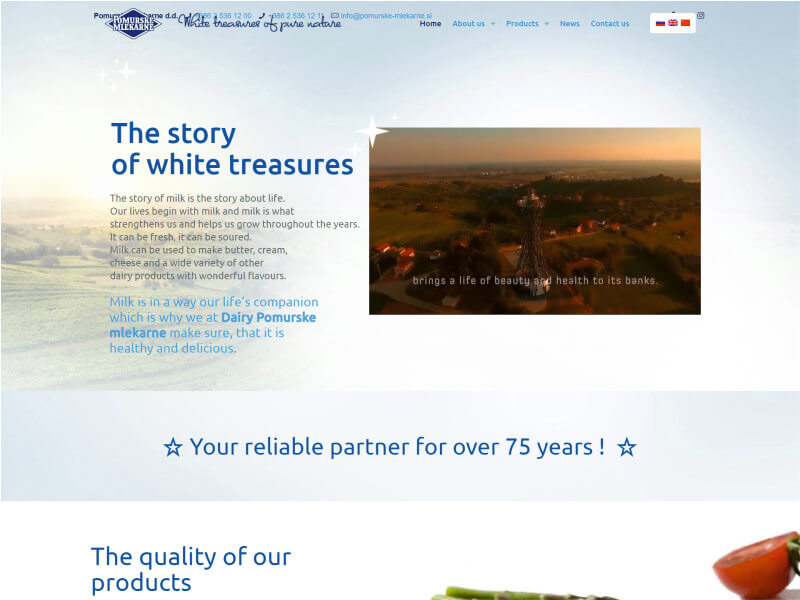 The company Pomurske mlekarne, d.d. has been operating for the past 70 years in Murska Sobota and Ljutomer.  With our premium quality dairy products of Slovene origin, we aim for the most demanding and health aware customers. With our key message: "The white treasures of pure nature", we make a promise to our customers to provide nature's white treasures to their table every day.
Our main production streams are milk and cheese, which are the basis for all our products such as milk, butter, cottage cheese, cream, fermented products, products for children and non-dairy products. Our cheese range is marketed under the brand name "Ljutomerski sir" alongside of course the finest Emmentaler cheese.
The website of Dairy Pomurske mlekarne is available in 3 languages: Slovenian, English, and Chinese, which makes it possible to reach the international market.
https://www.pomurske-mlekarne.si/en/
Report a problem