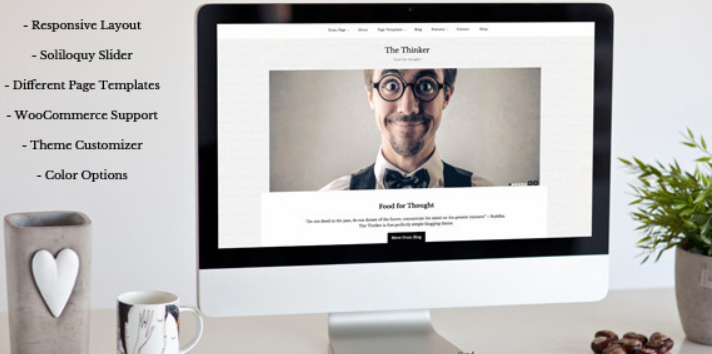 Useful resources
The Thinker is compatible with WPML. This theme has been tested thoroughly, and you can use it to build multilingual sites without experiencing issues.
Last tested on: janeiro 19, 2021
"The Thinker" é um tema simples para blogs. Tem detalhes o bastante sem exagerar, e recursos suficientes para não ficar complicado. Mantém os leitores concentrados no conteúdo, criando um ambiente relaxante para as vistas.
Este tema conta com alguns modelos de página personalizados (inclusive de loja), opções de personalização de cores e um slider de primeira qualidade que torna o tema ainda mais adaptável.
Known Issues
Right now, there are no unresolved compatibility issues between this plugin and WPML. Search all known issues.