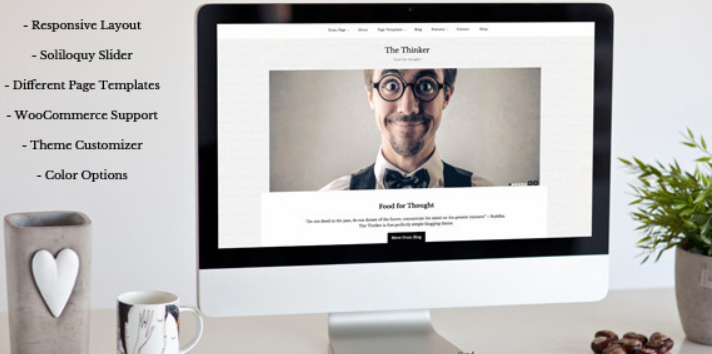 Useful resources
The Thinker is compatible with WPML. This theme has been tested thoroughly, and you can use it to build multilingual sites without experiencing issues.
Last tested on: janvier 19, 2021
« The Thinker » est un thème simple pour blog. Il dispose de juste assez de détails sans être trop voyant et du nombre idéal d'options pour ne pas devenir trop compliqué.  Il permet d'attirer l'attention du lecteur sur le contenu tout en créant un cadre reposant pour les yeux.
Ce thème est disponible avec quelques modèles de page personnalisés (y compris le modèle boutique), des options de personnalisation des couleurs et un excellent diaporama qui vous aidera à personnaliser davantage le thème.
Known Issues
Right now, there are no unresolved compatibility issues between this plugin and WPML. Search all known issues.