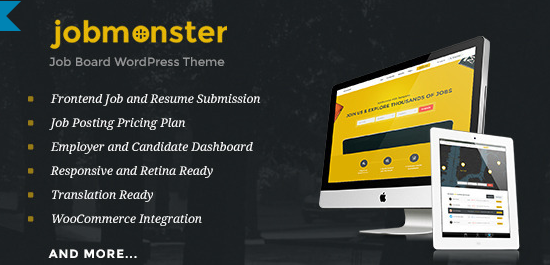 Useful resources
Job Monster is compatible with WPML. This theme has been tested thoroughly, and you can use it to build multilingual sites without experiencing issues.
Last tested on: ינואר 28, 2021
Jobmonster היא ערכת עיצוב פונקציולית ללוח משרות עבור WordPress עם מערכת פריסה ולוח משרות אקסקלוסיבי לחיבור זורם של מועמדים ומעסיקים.